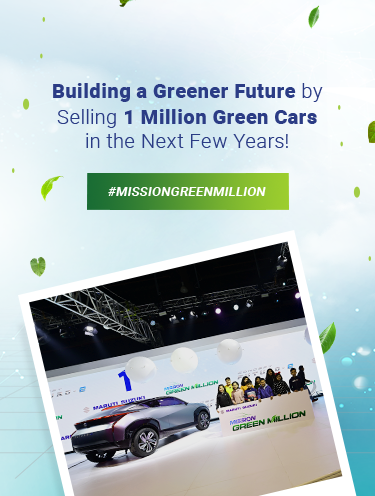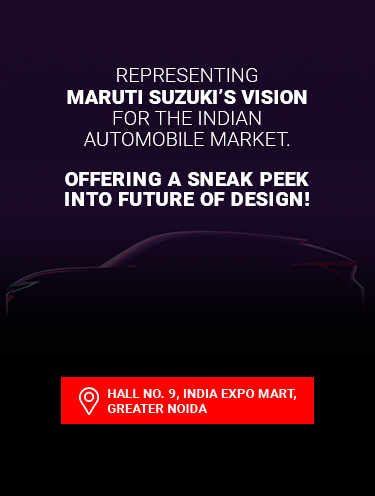 Keep Browsing to Explore More!
About
Mission Green Million
Maruti Suzuki has initiated 'Mission Green Million', in line with its commitment of introducing newer, greener and customer friendly technologies for the Indian customers to sell one million green vehicles in the next couple of years thereby strengthening its resolve in the domain of sustainable mobility.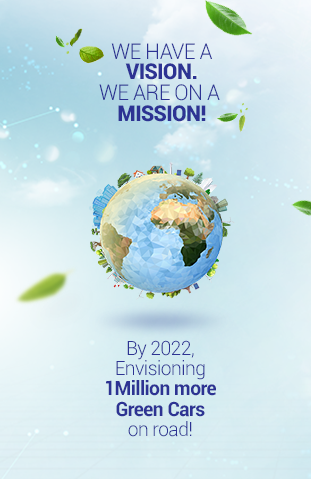 Explore Maruti Suzuki Pavillion
An ode to Maruti Suzuki's commitment to a cleaner greener future for India, the pavillion is inspired by the Japanese art of Origami, whereas the booth is a testament
to the solid collaboration and the intertwining of two similar cultures, technology and intelligence with balance.
Celerio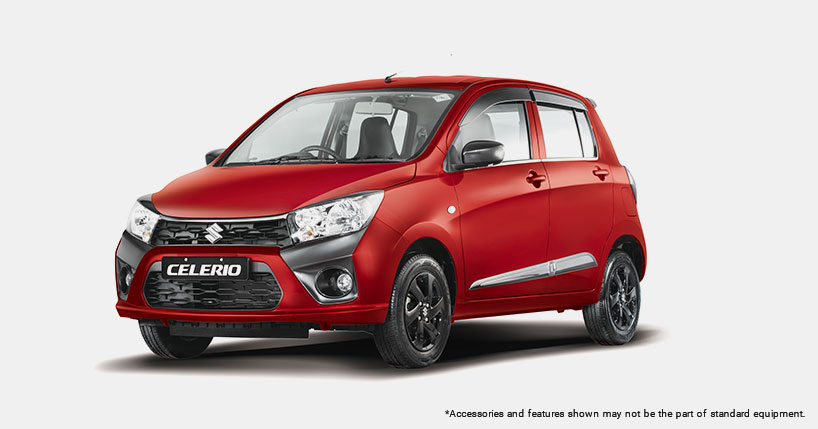 Wagonr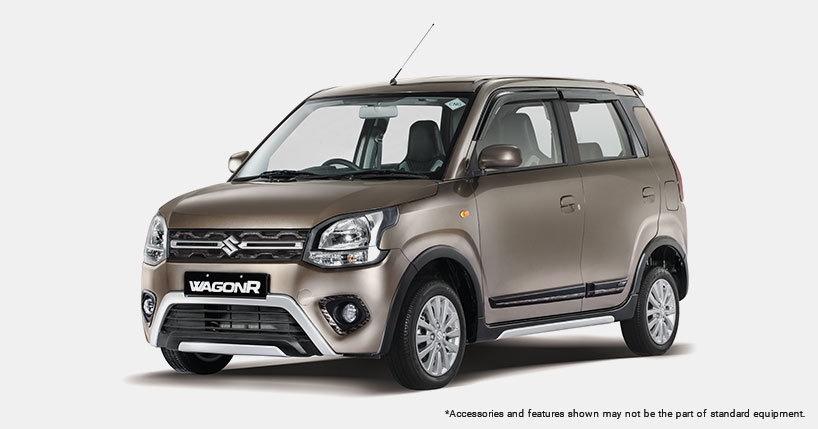 Swift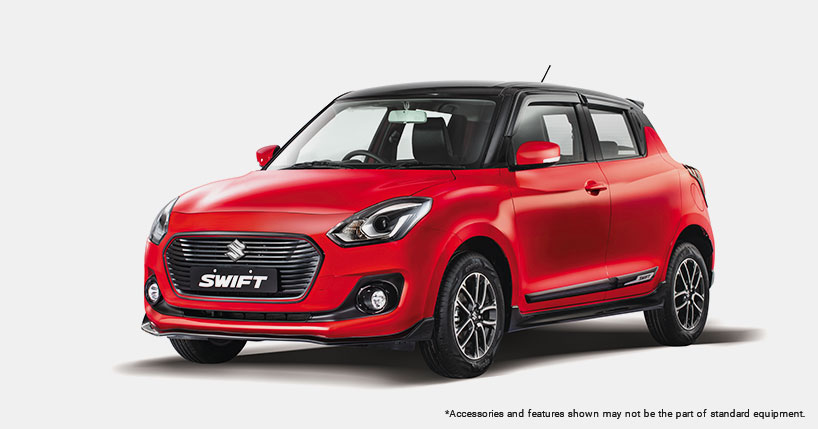 DZire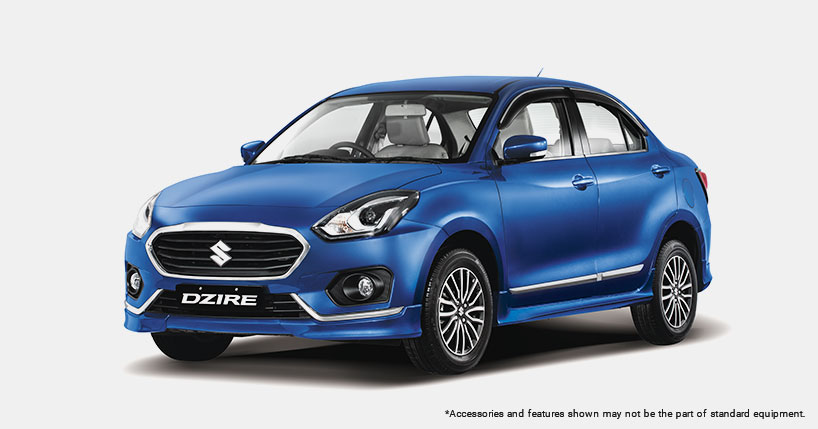 Spresso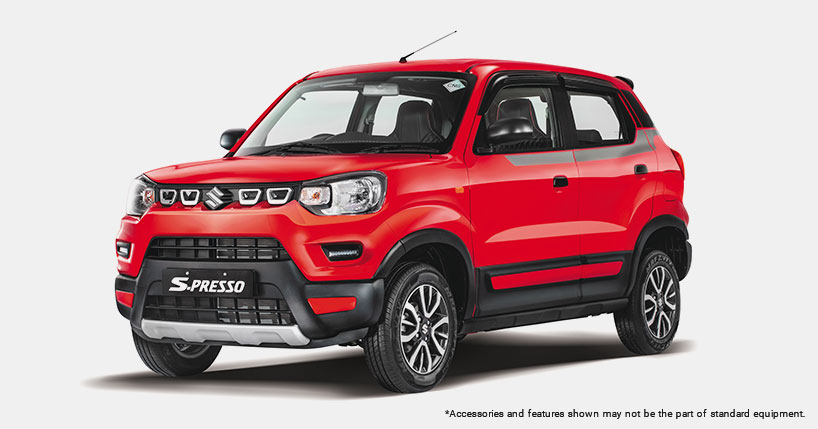 Ertiga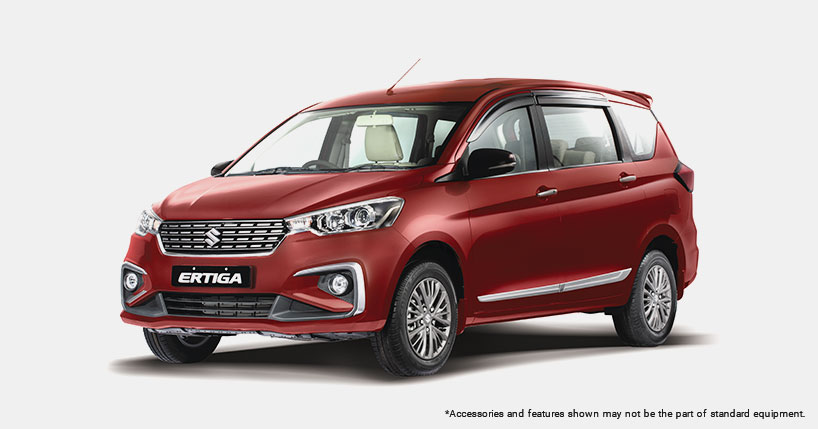 Baleno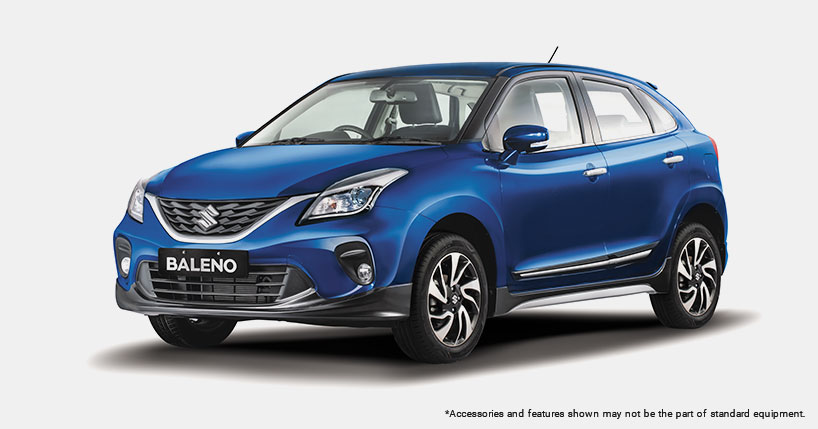 Scross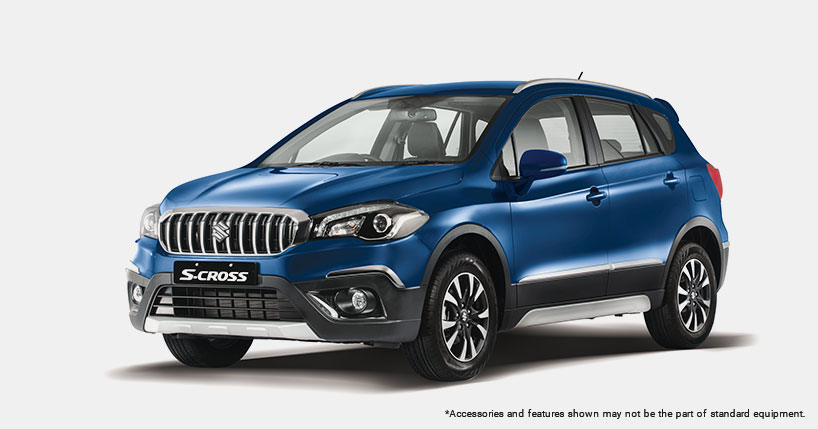 XL6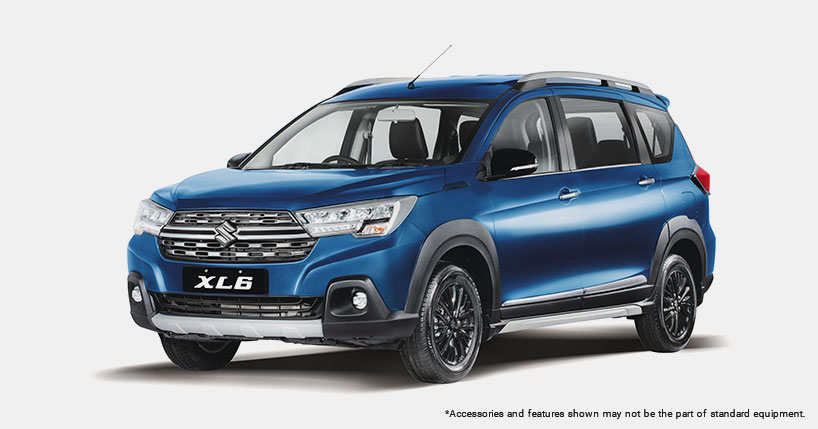 Ignis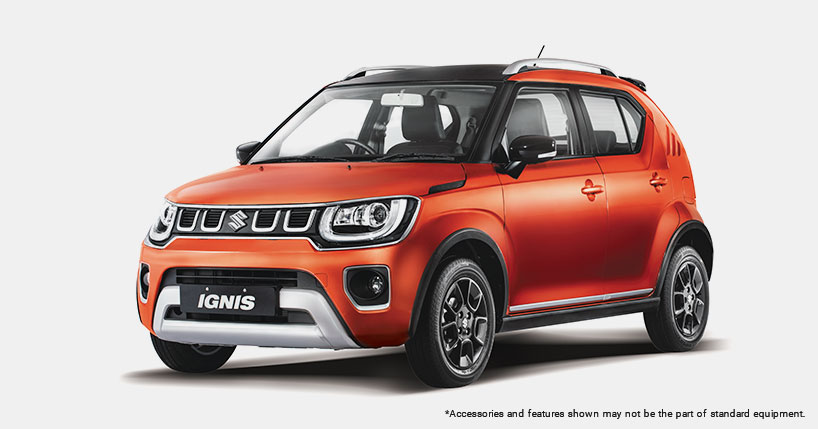 Vitara Brezza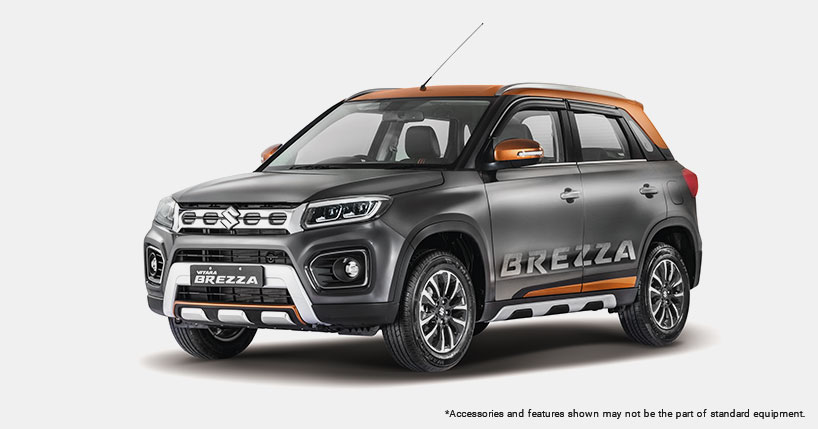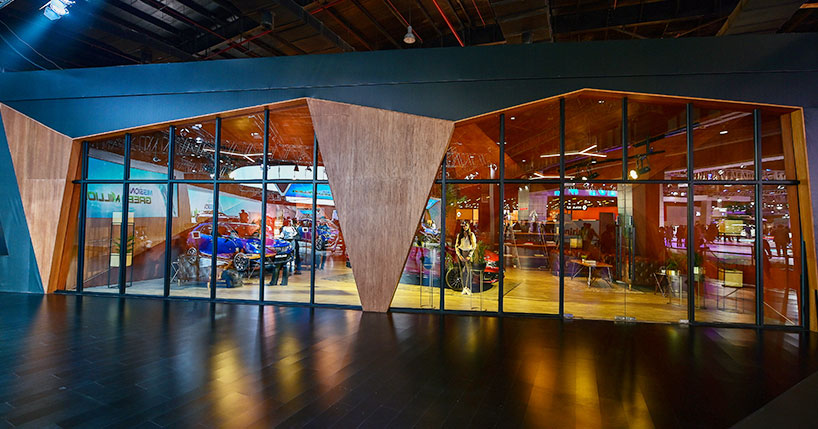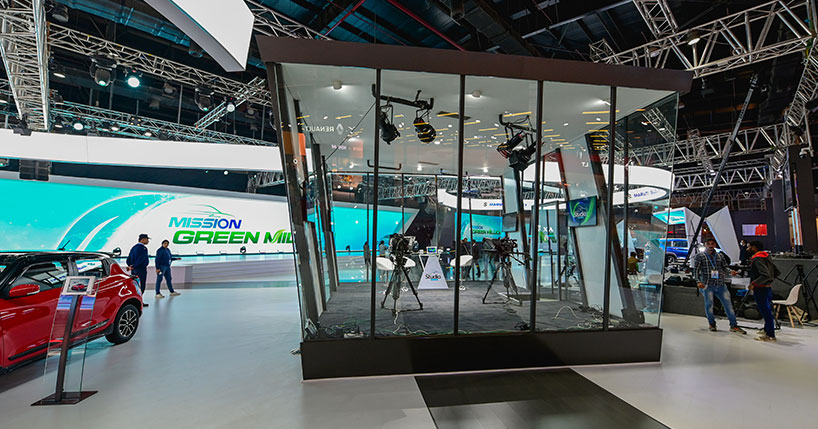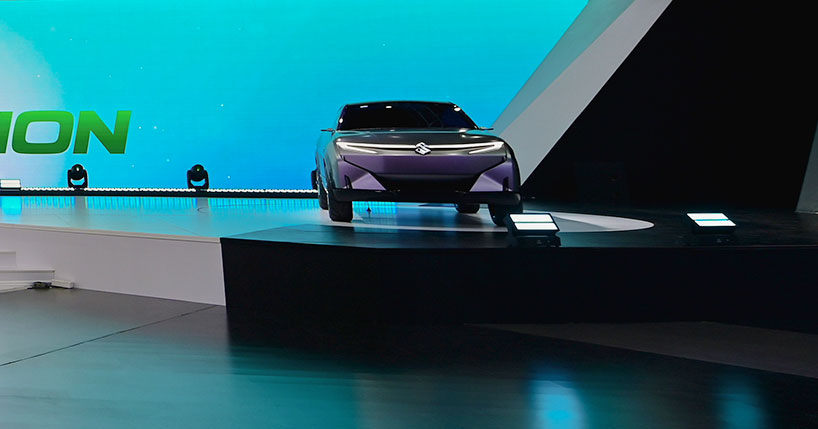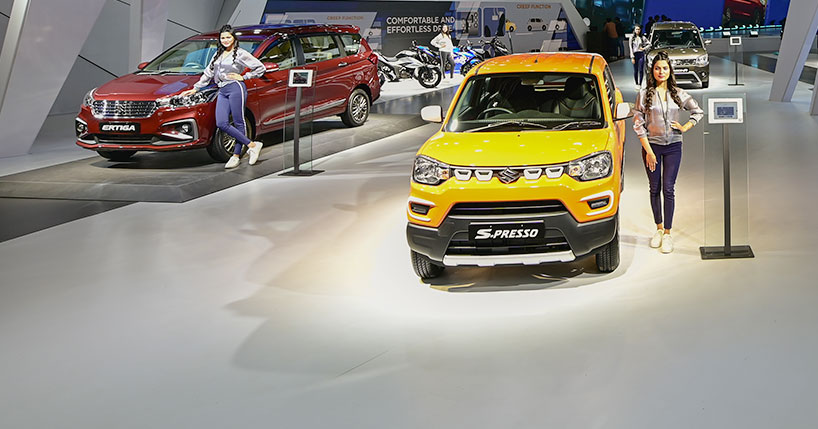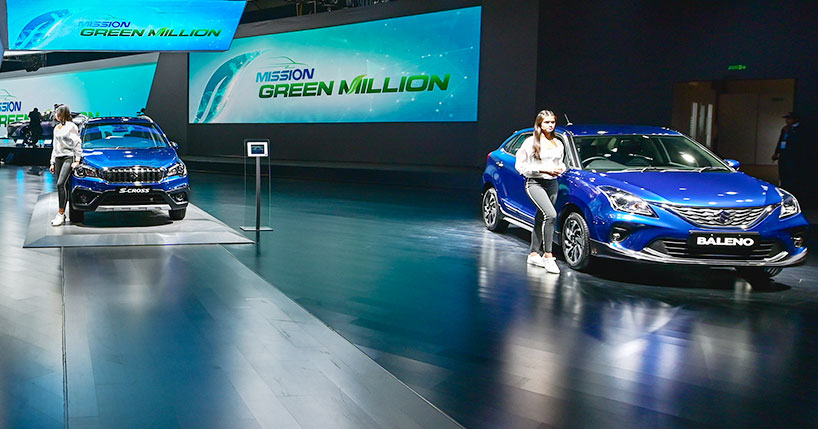 Gallery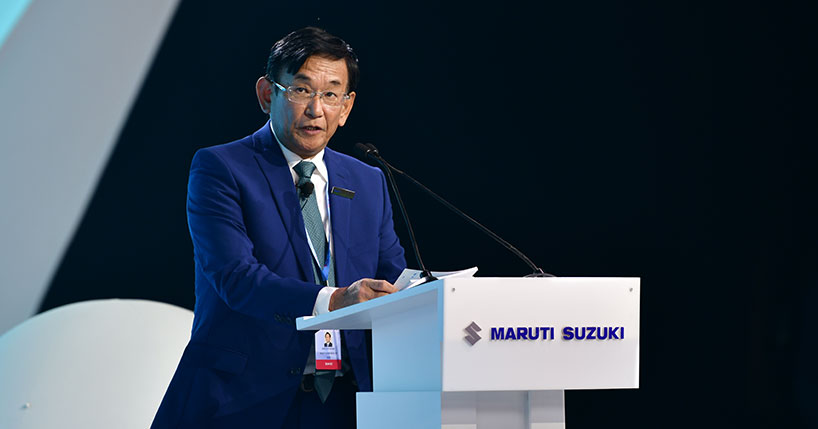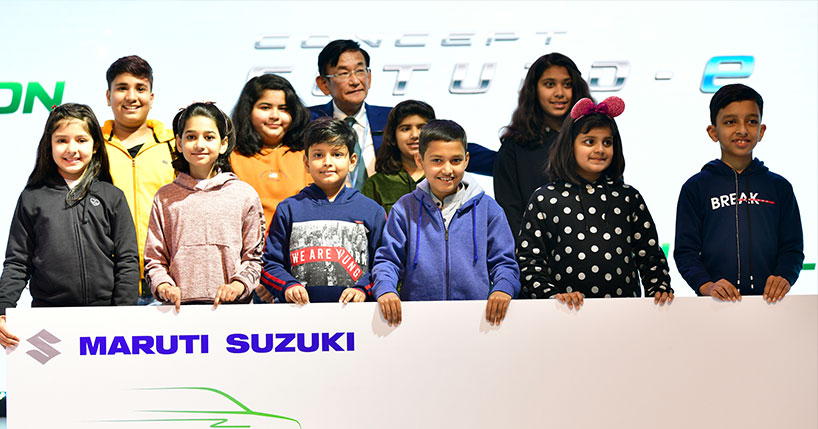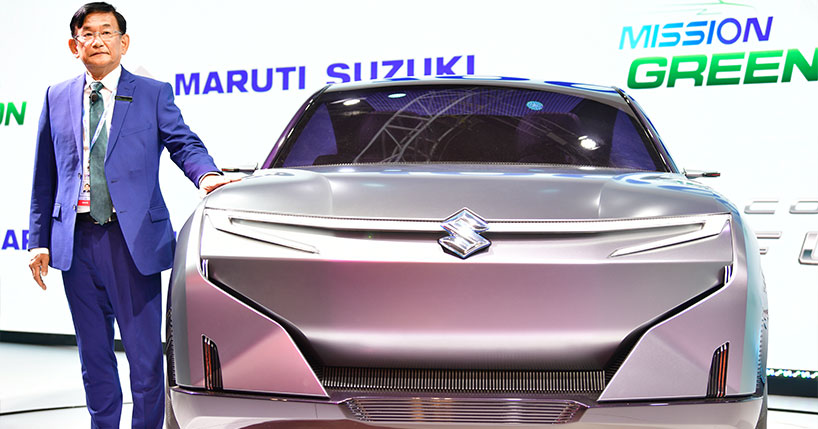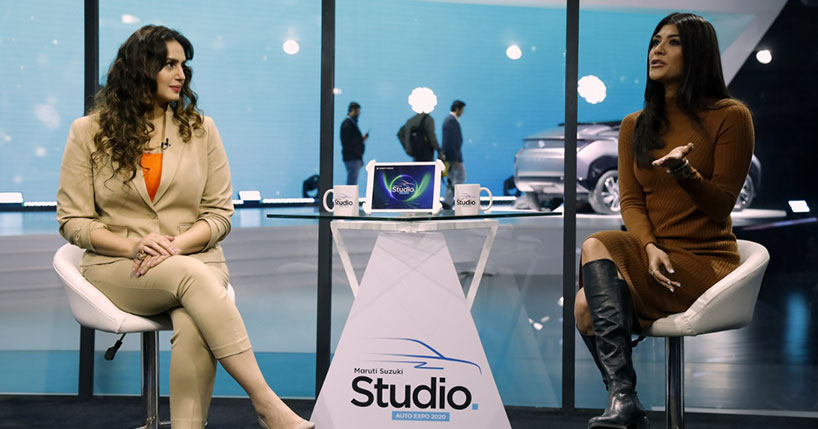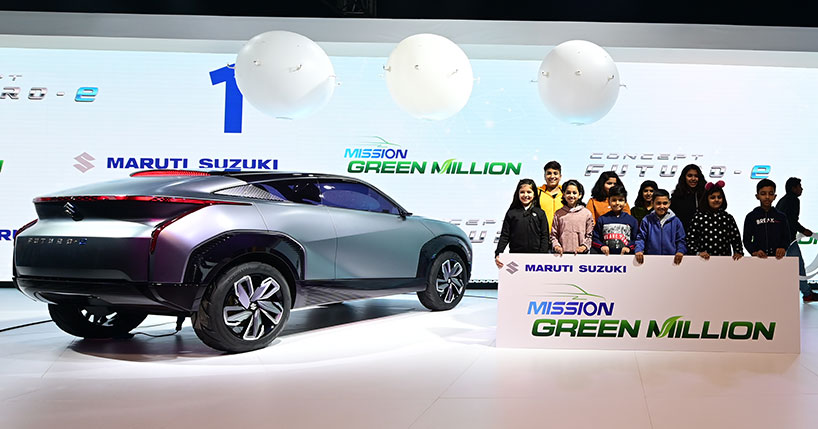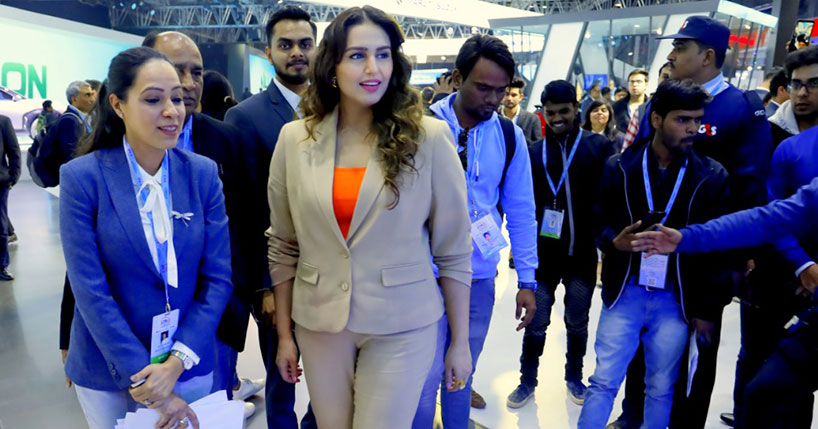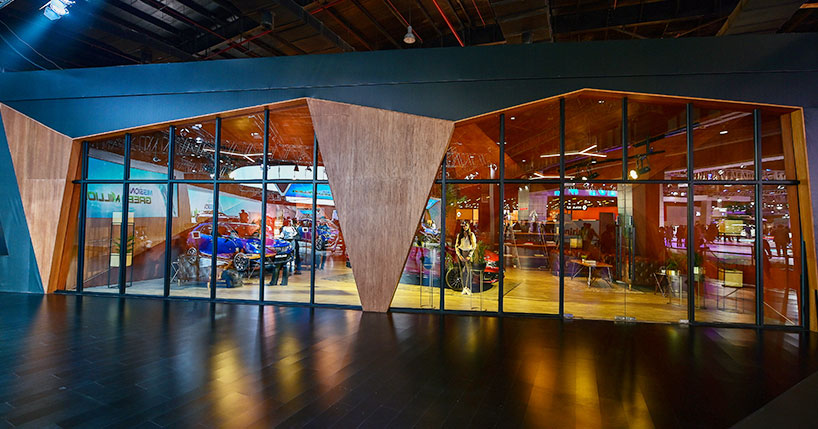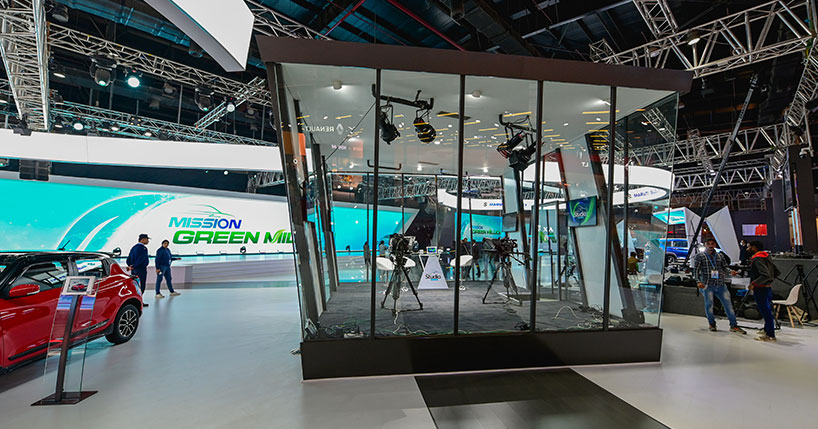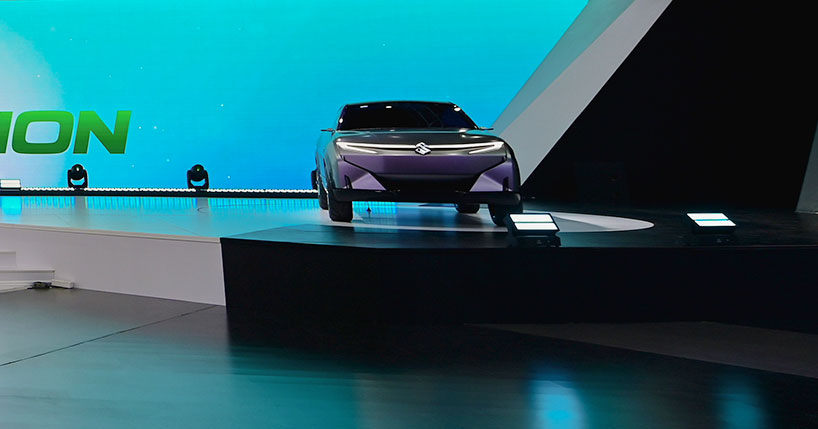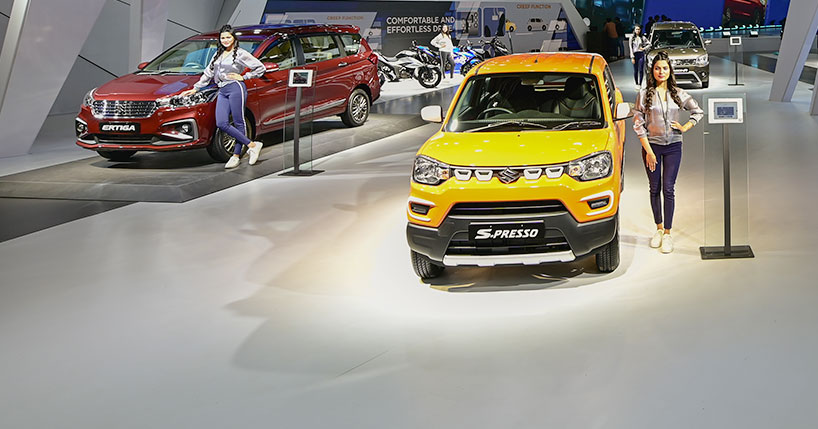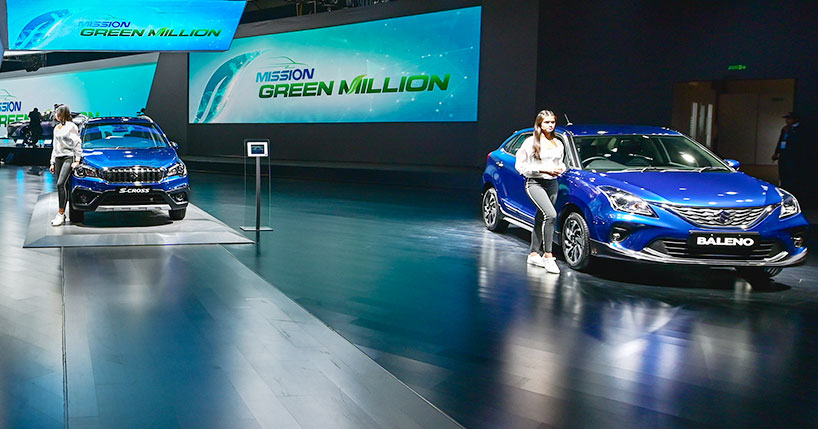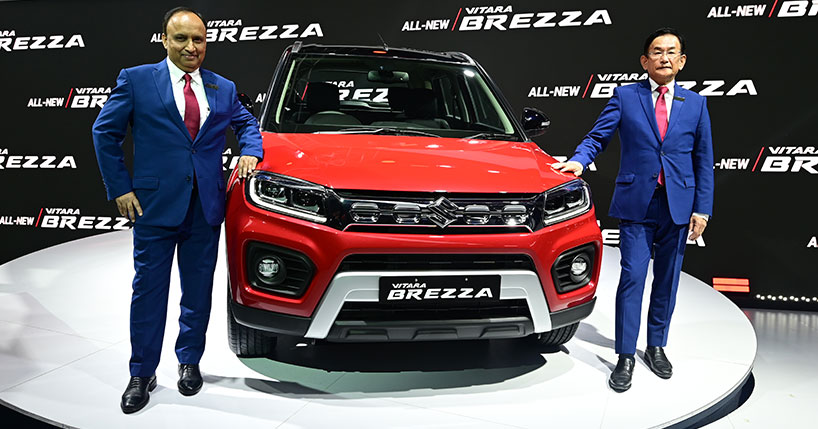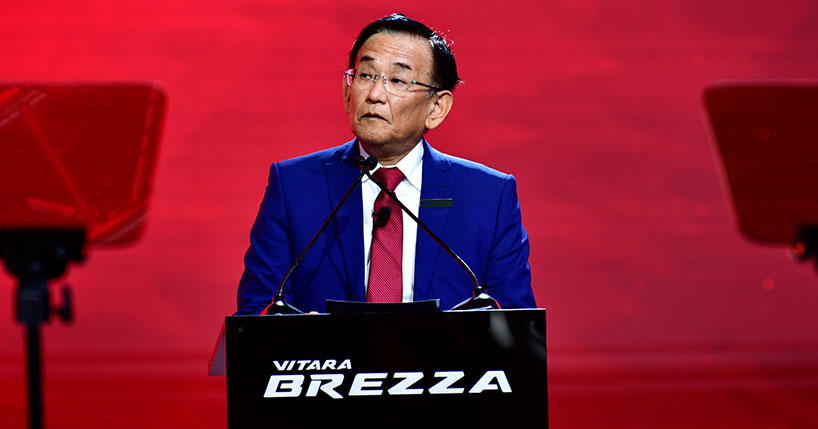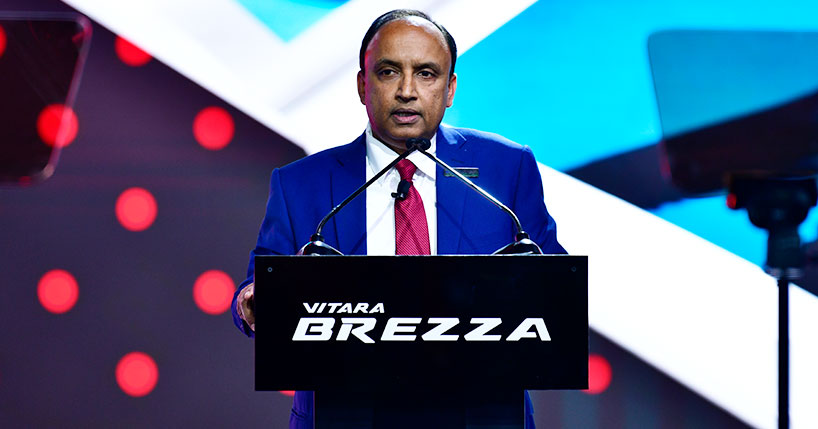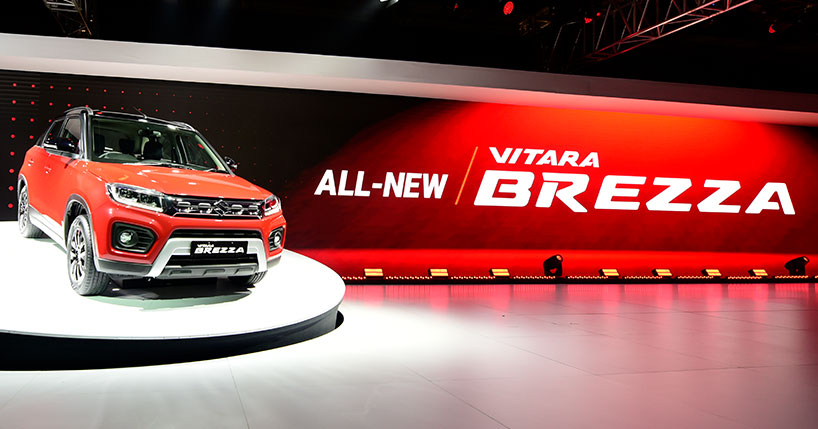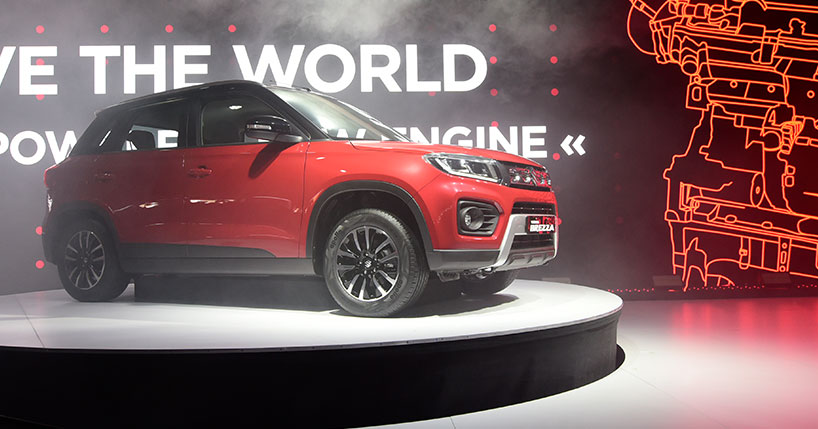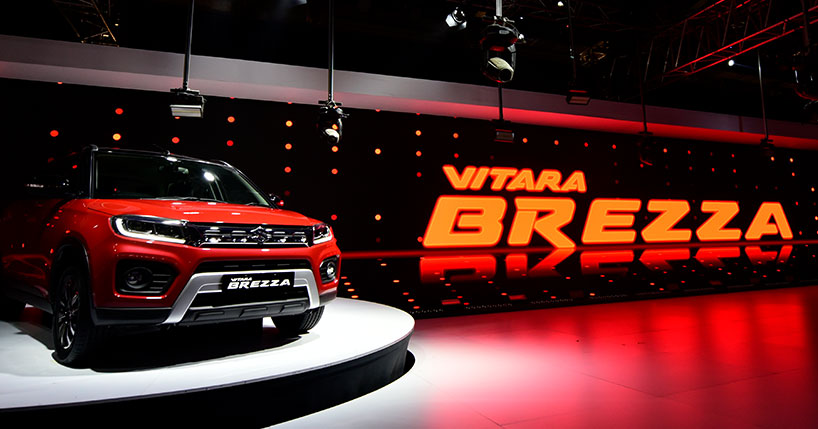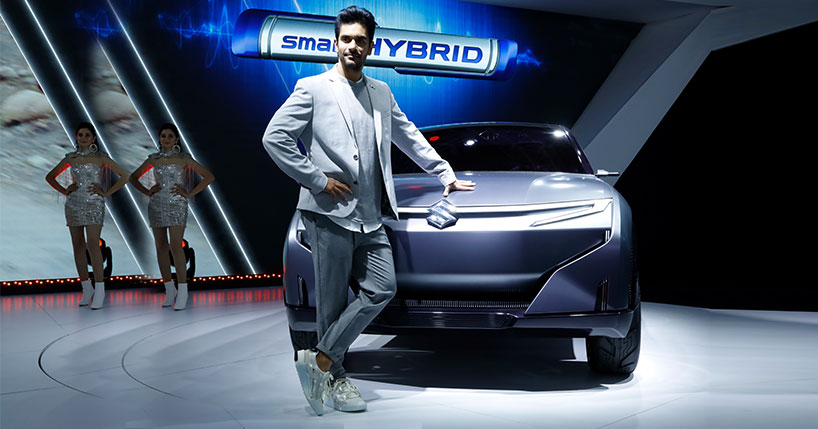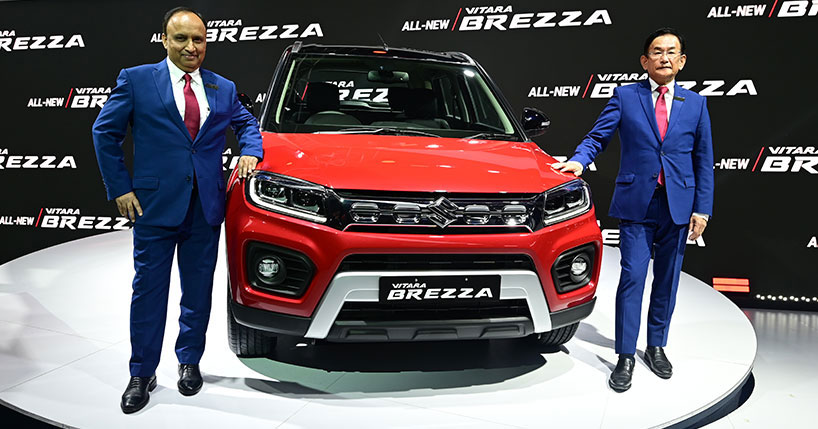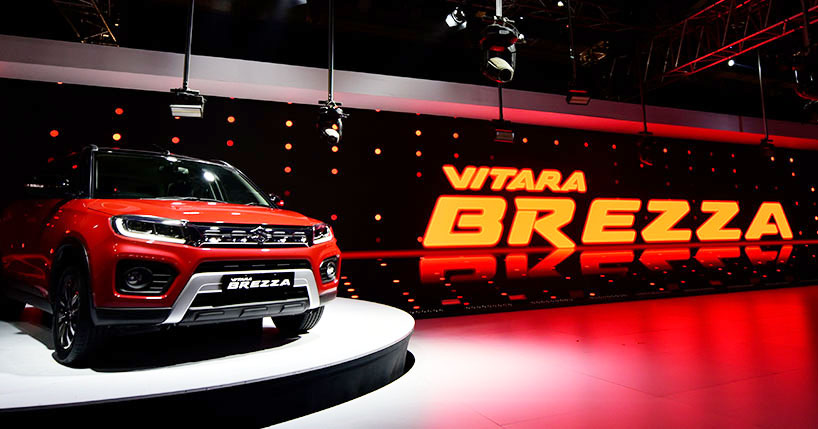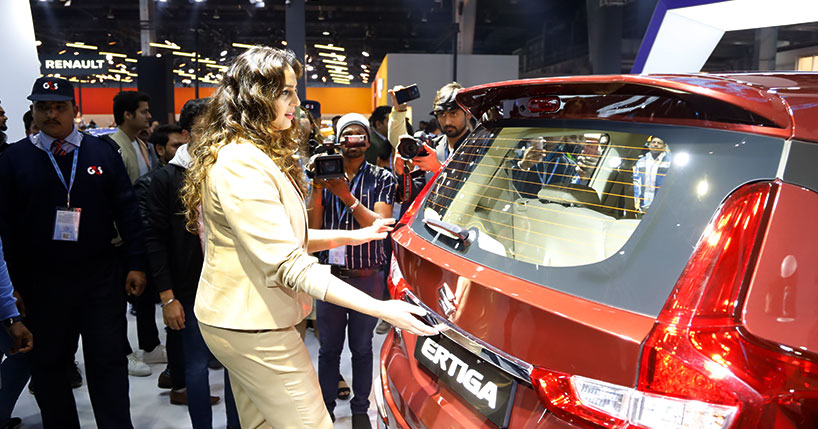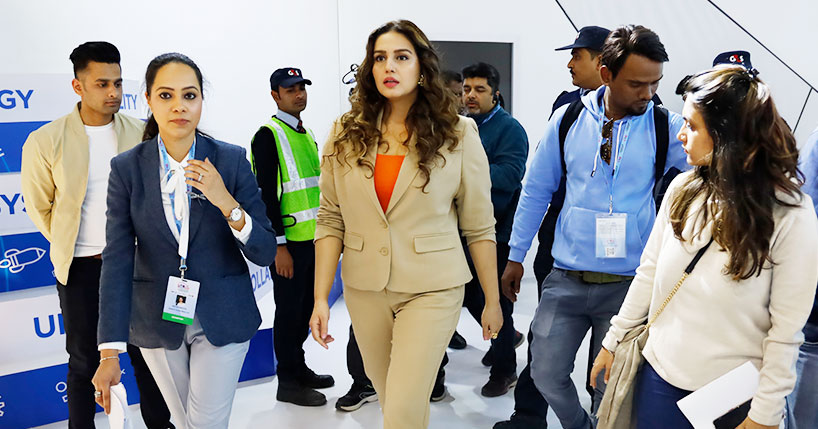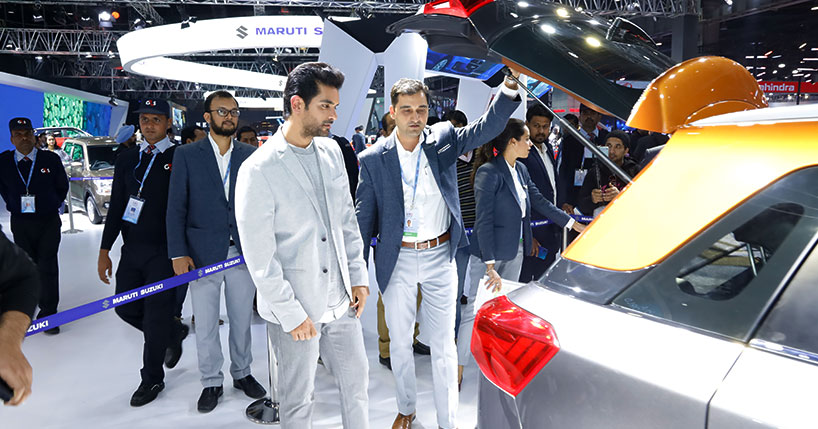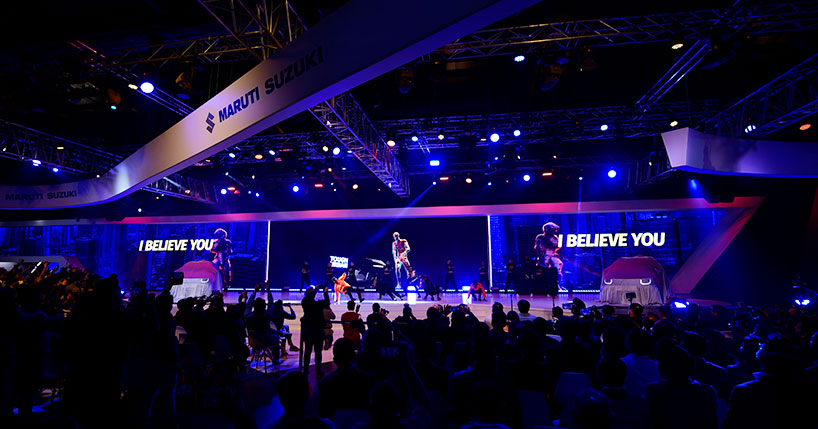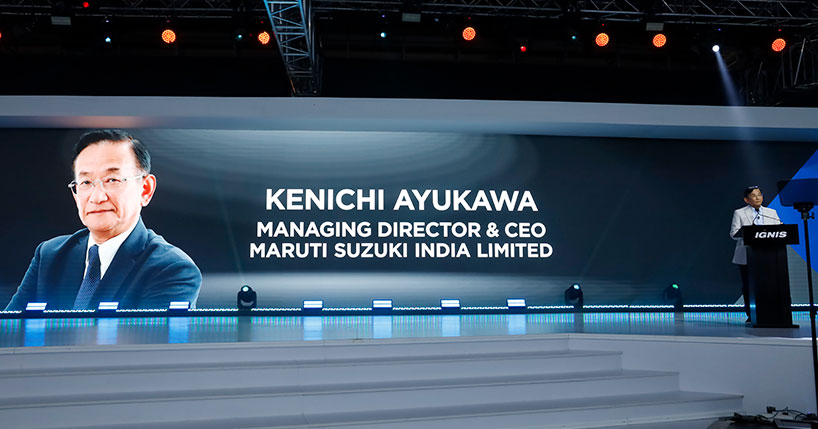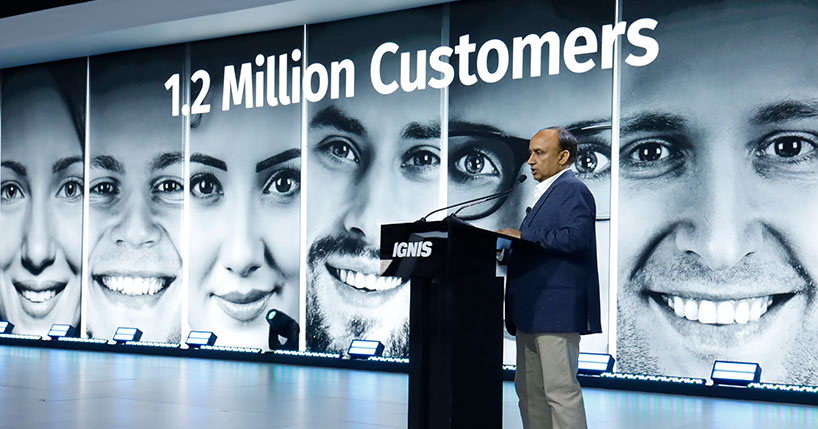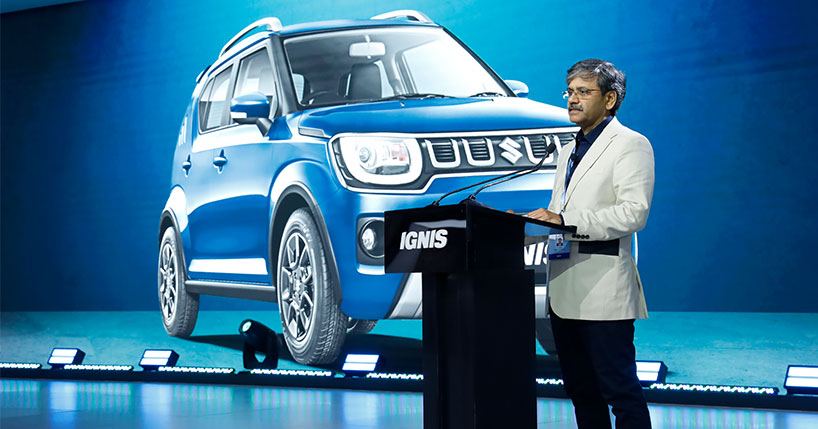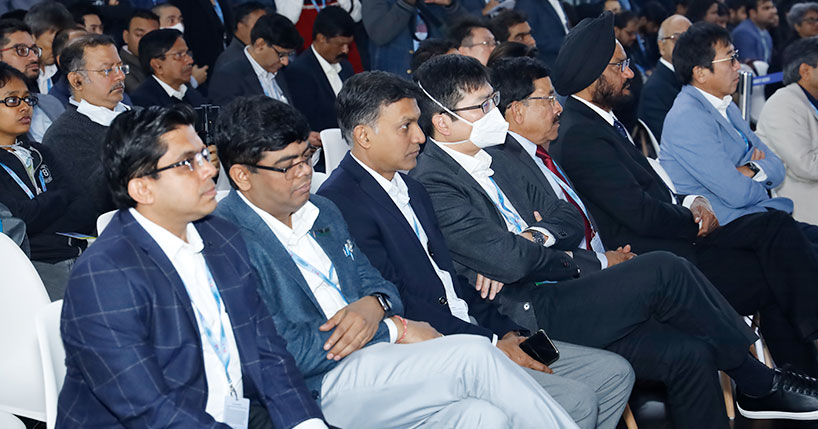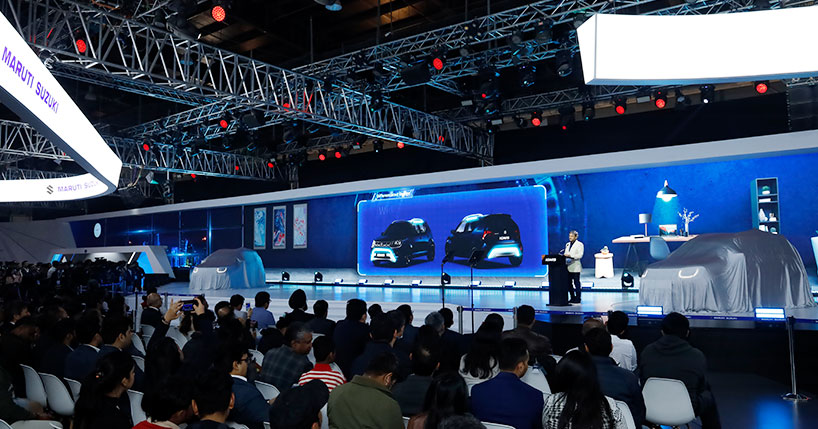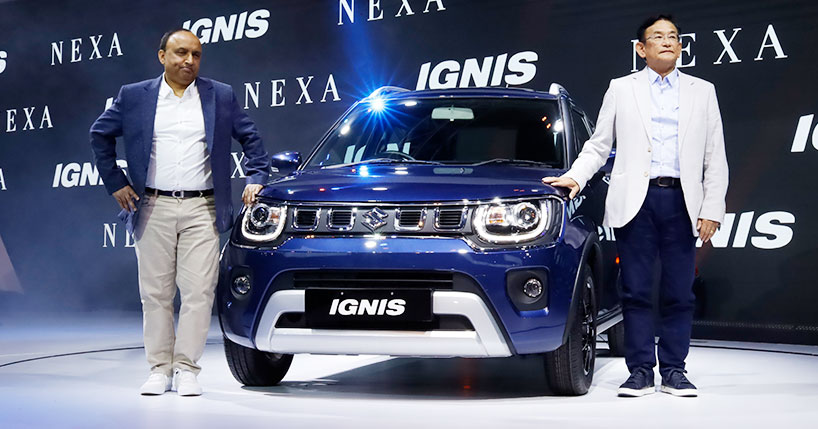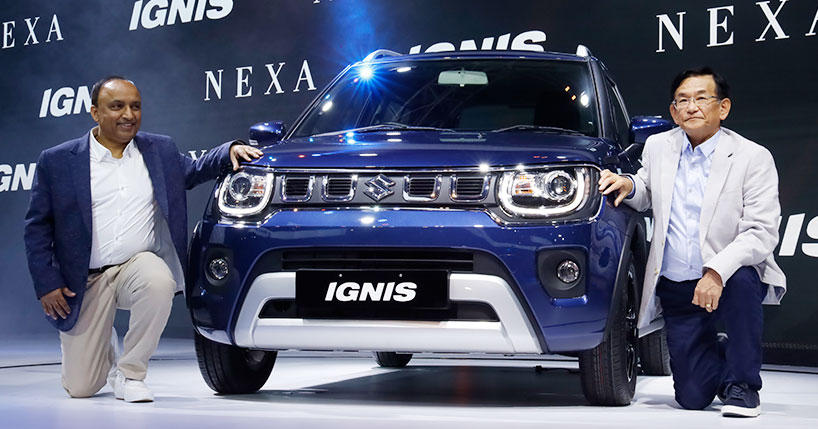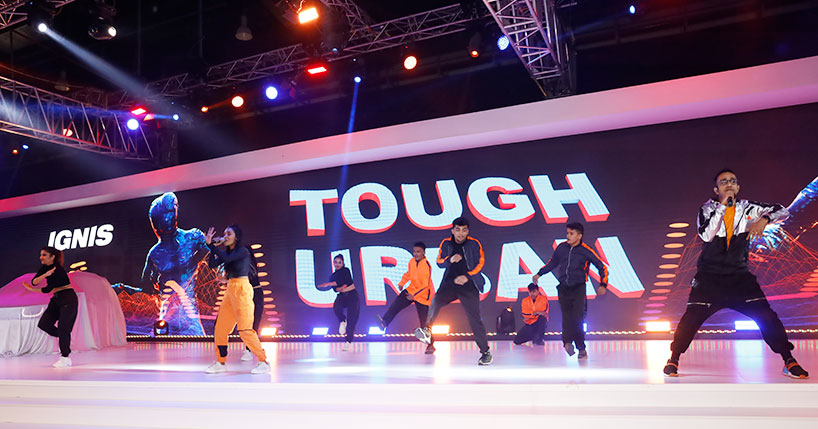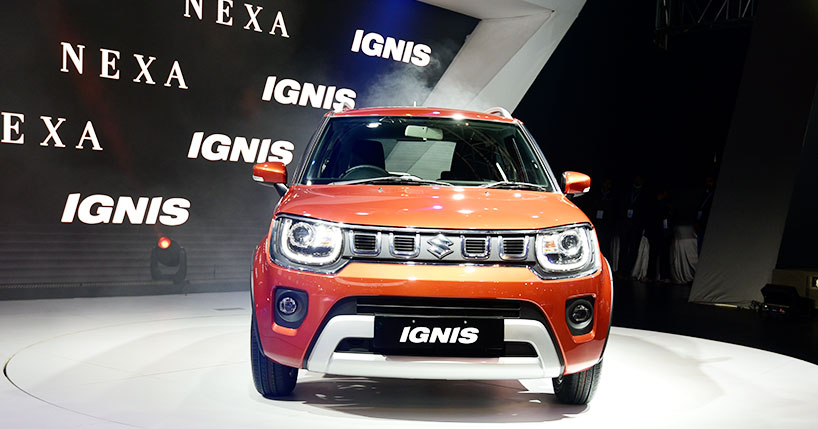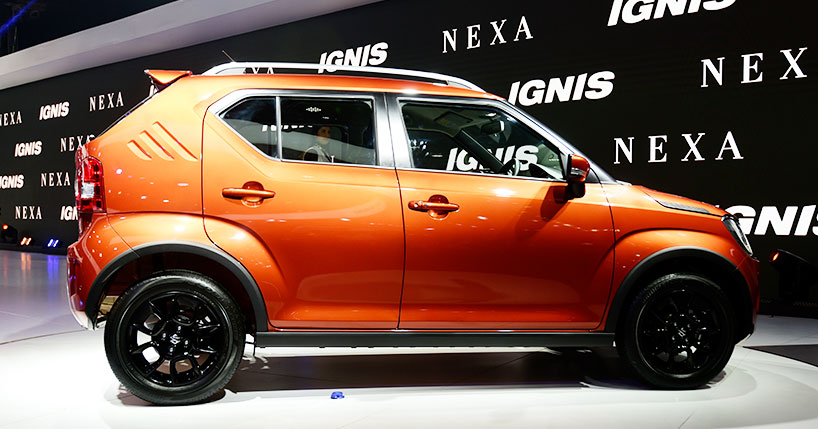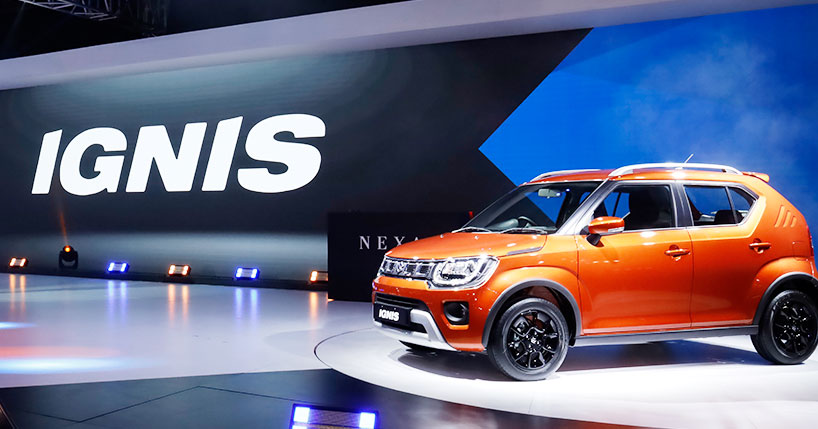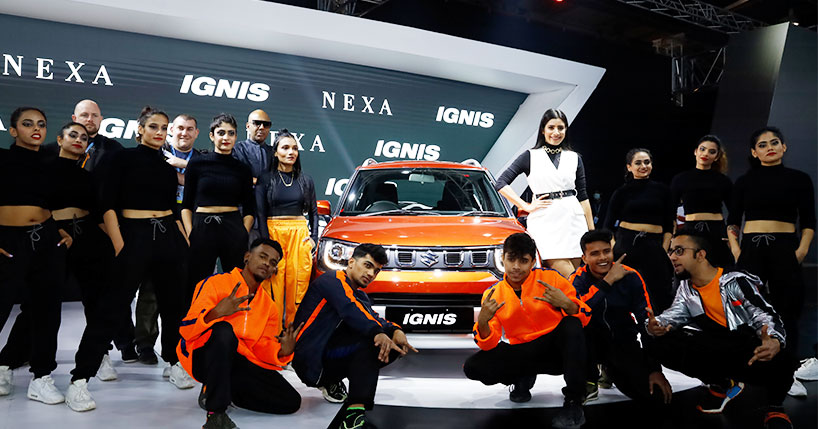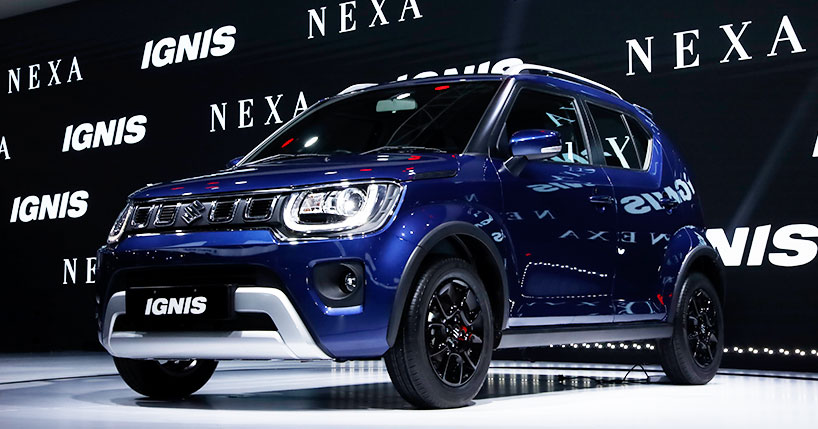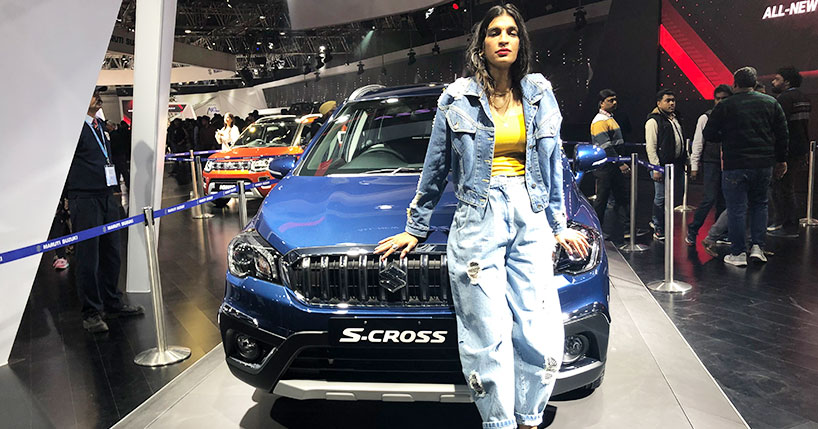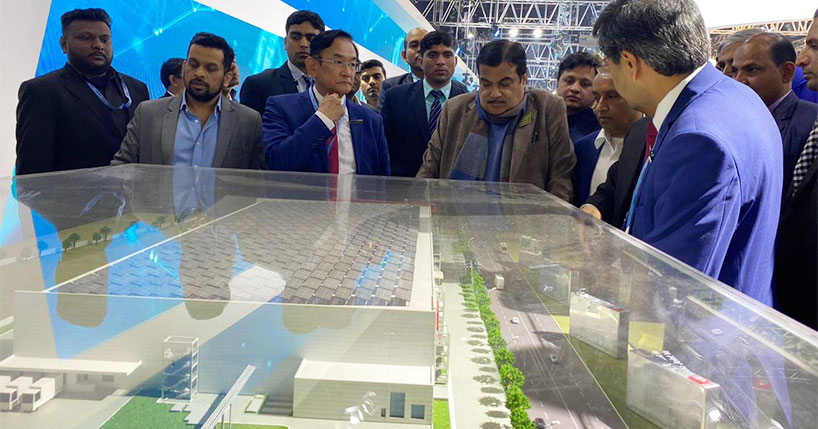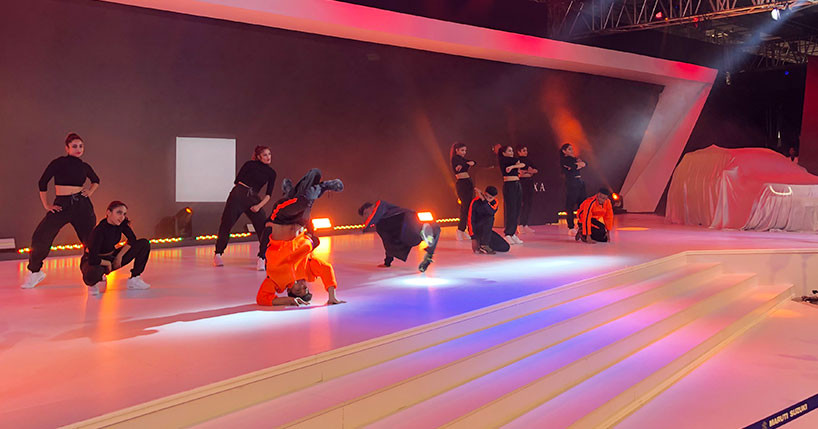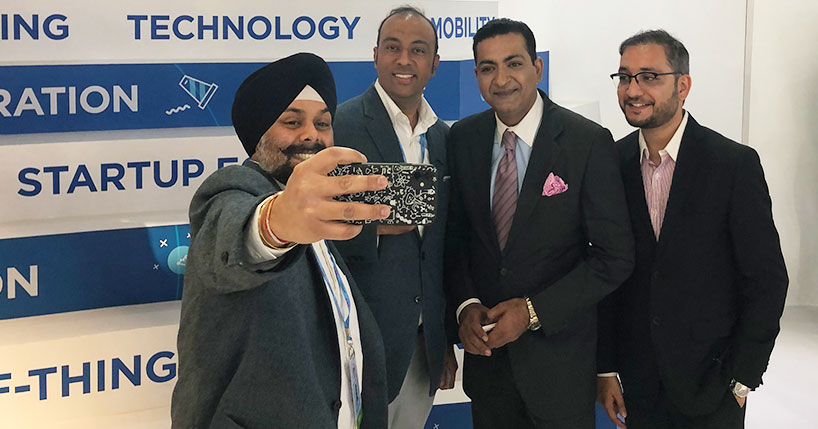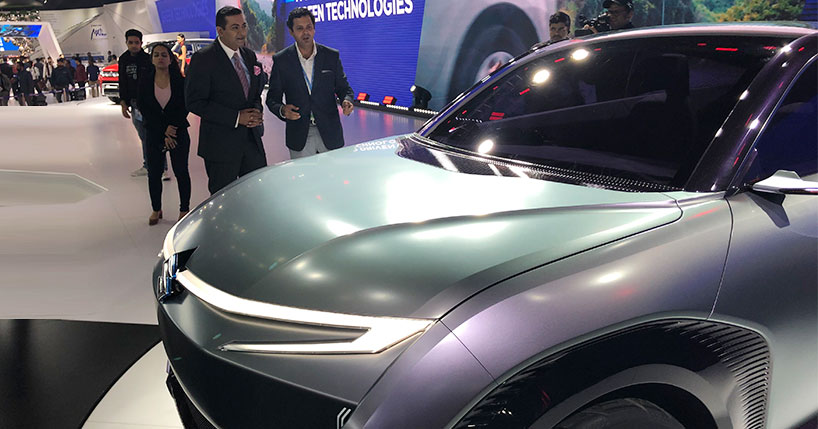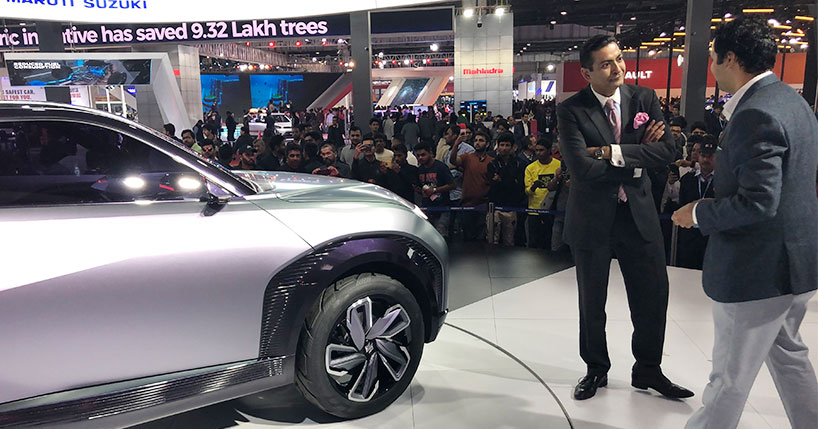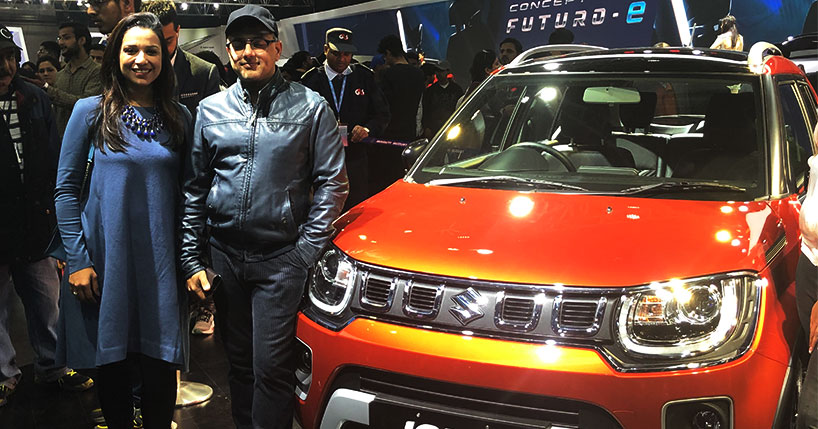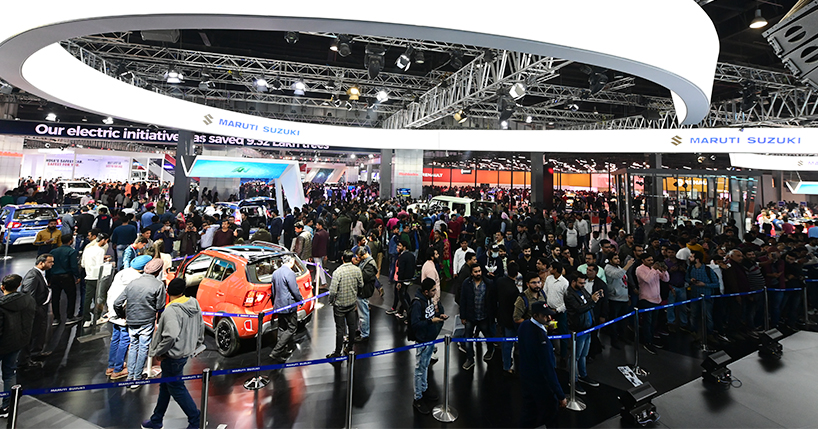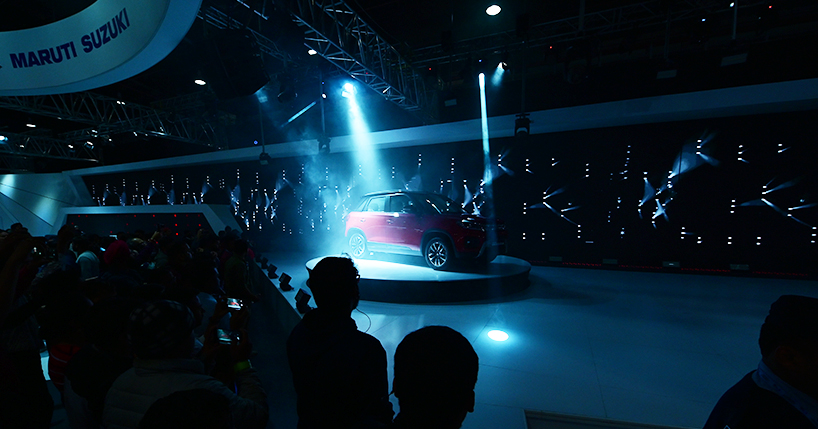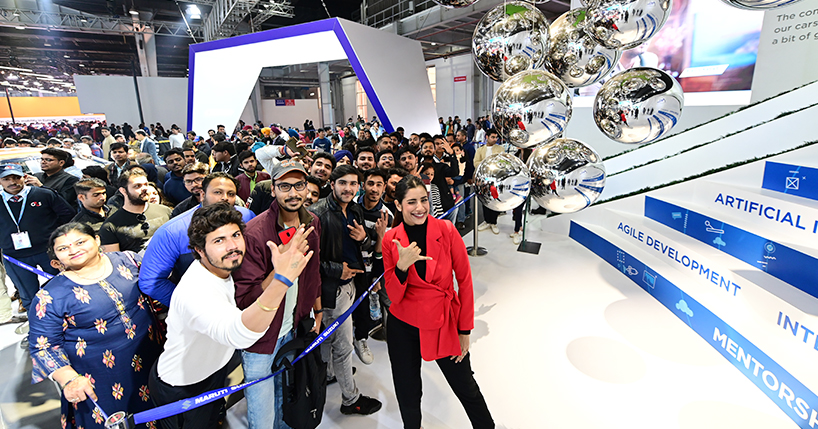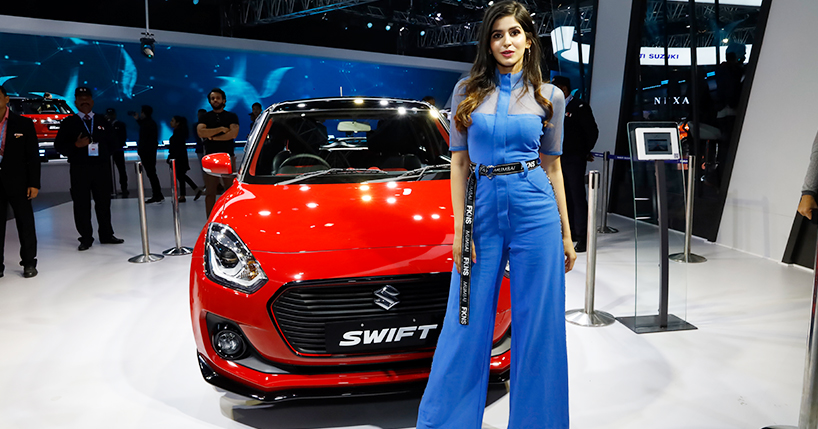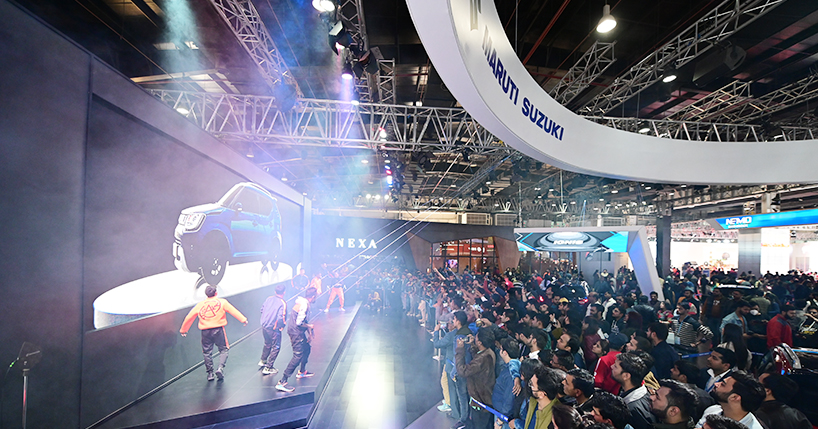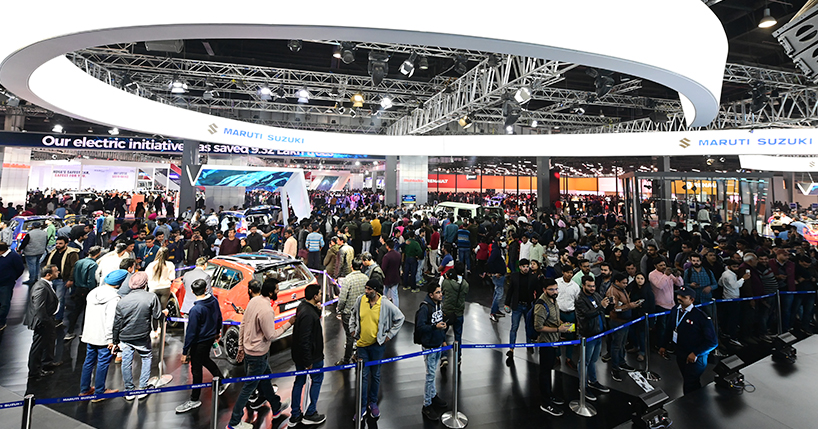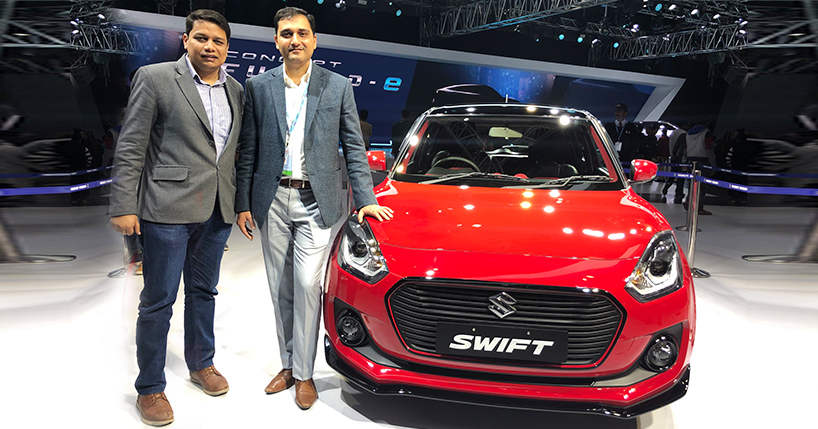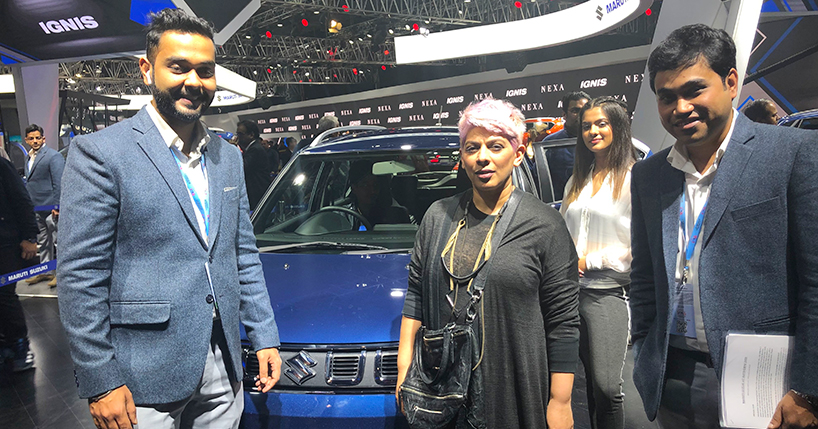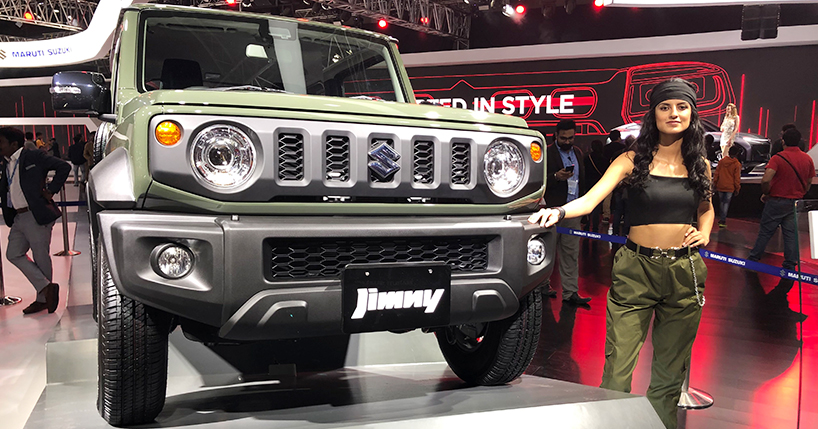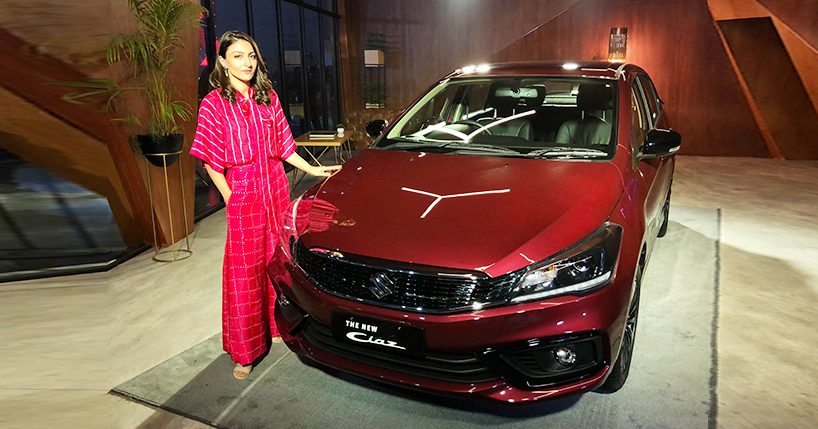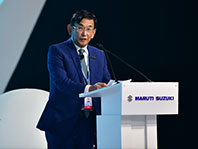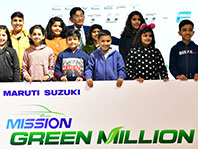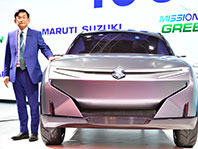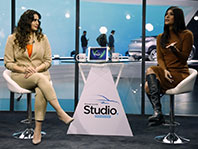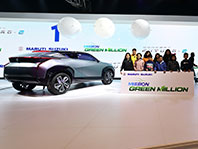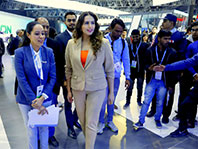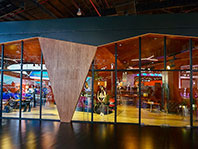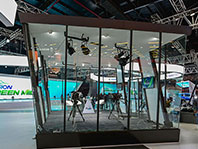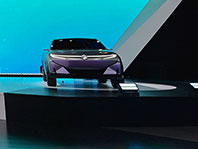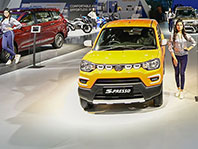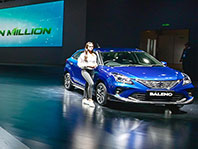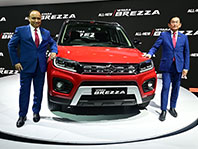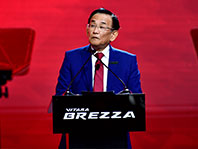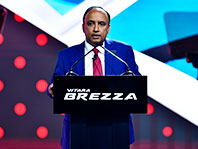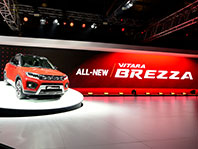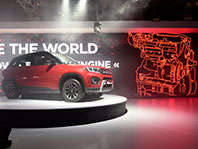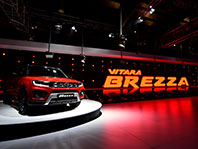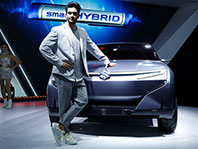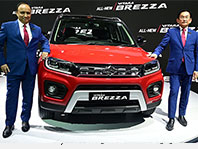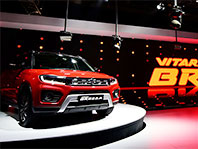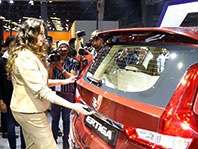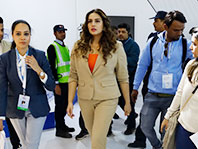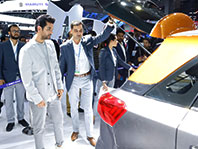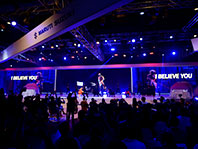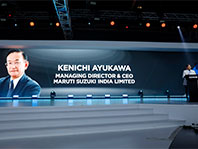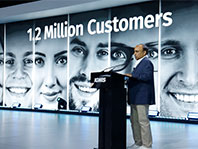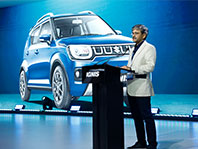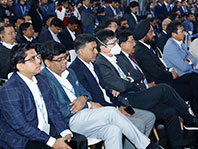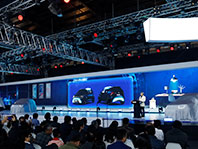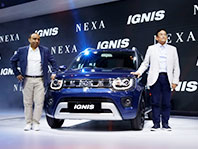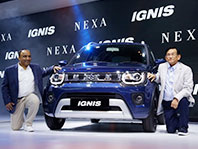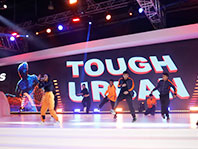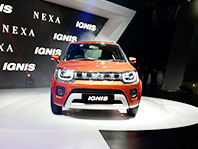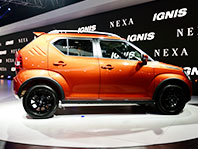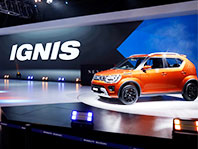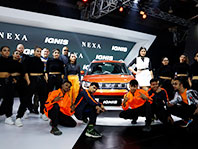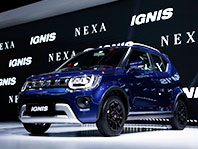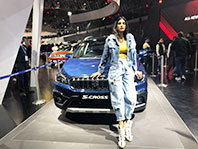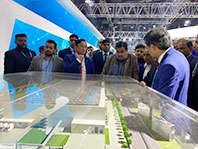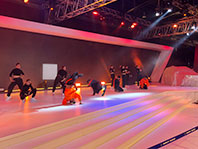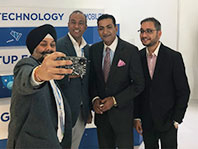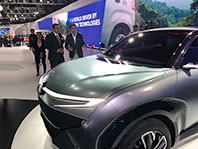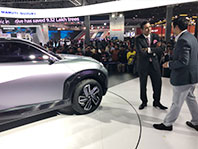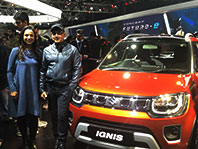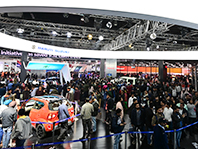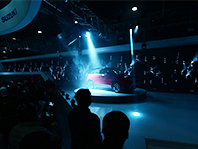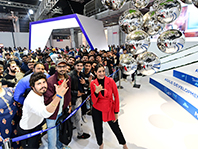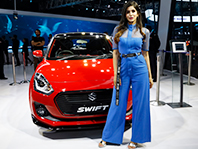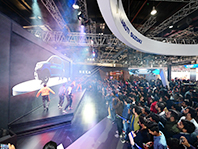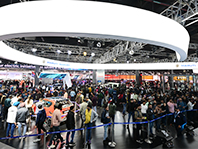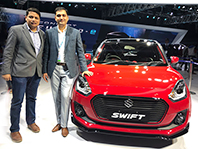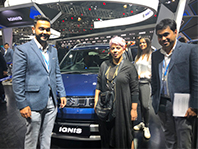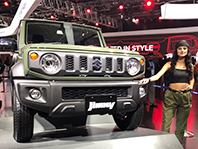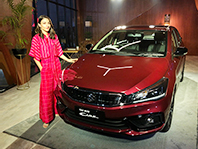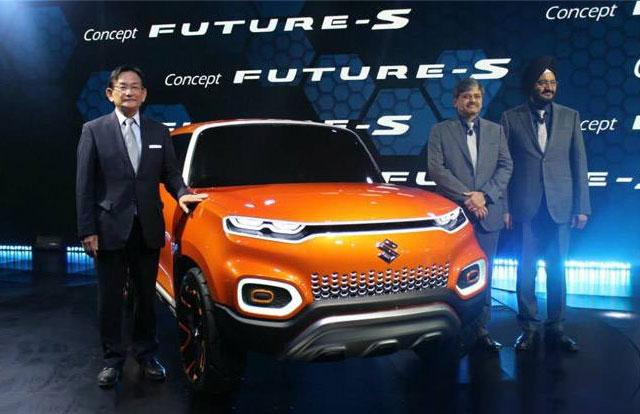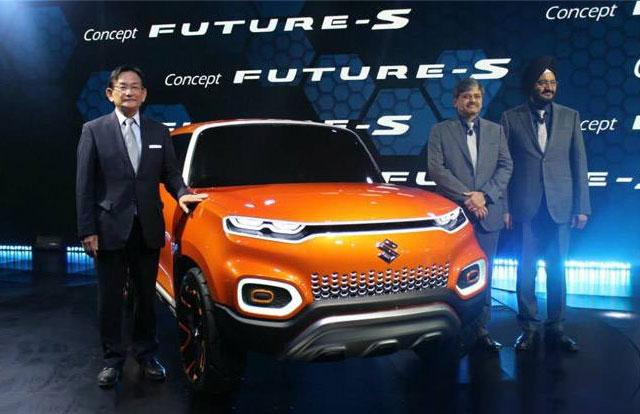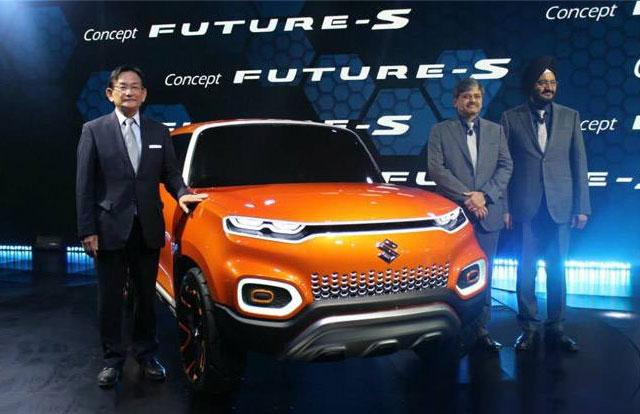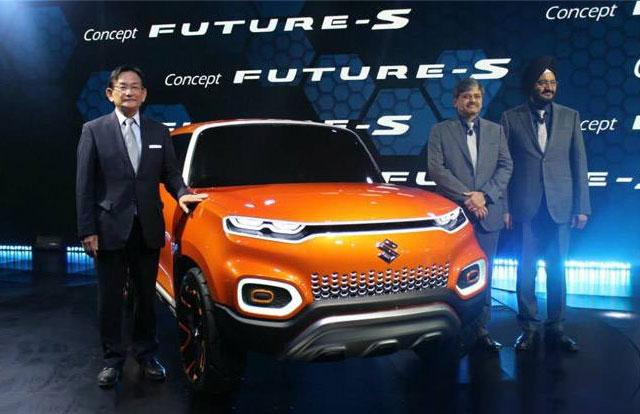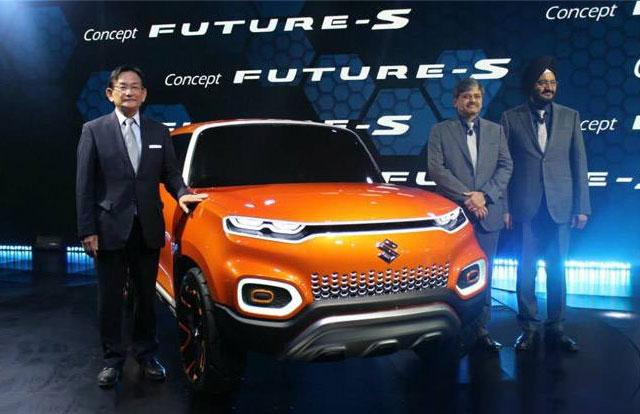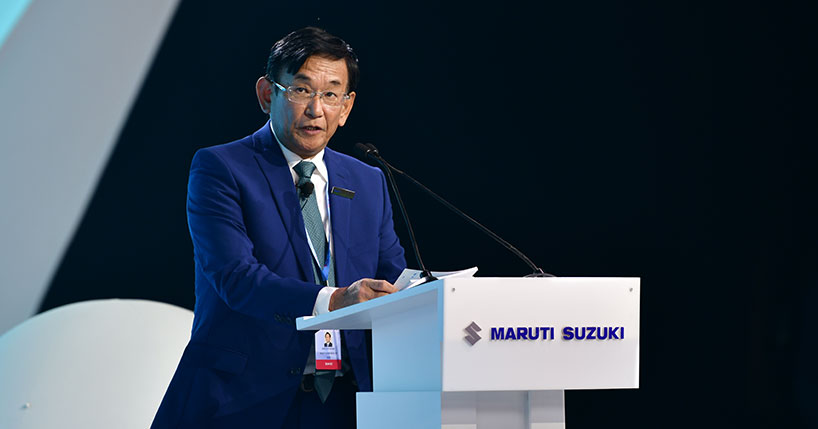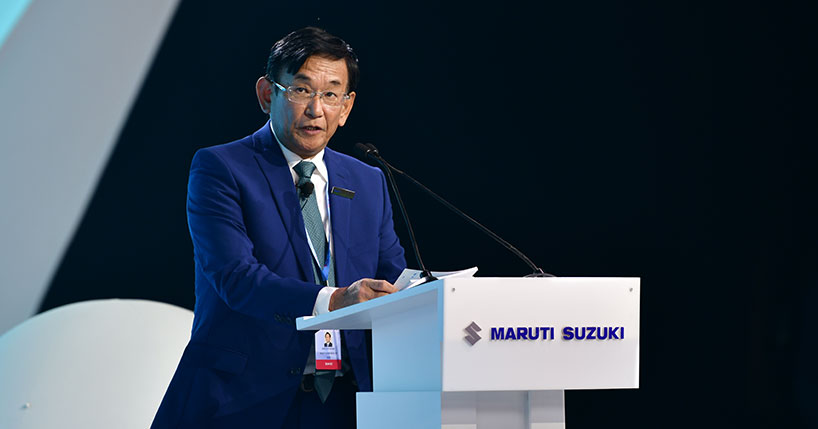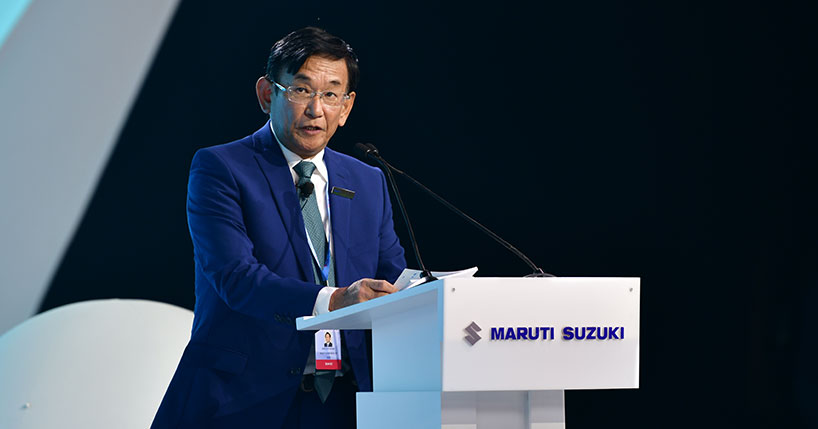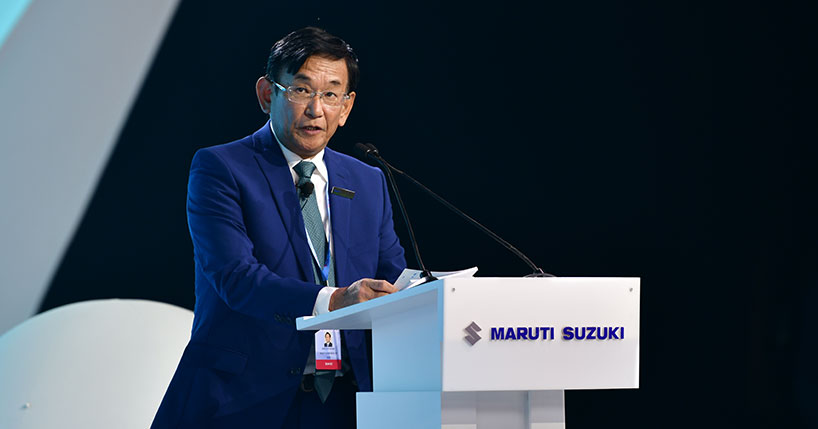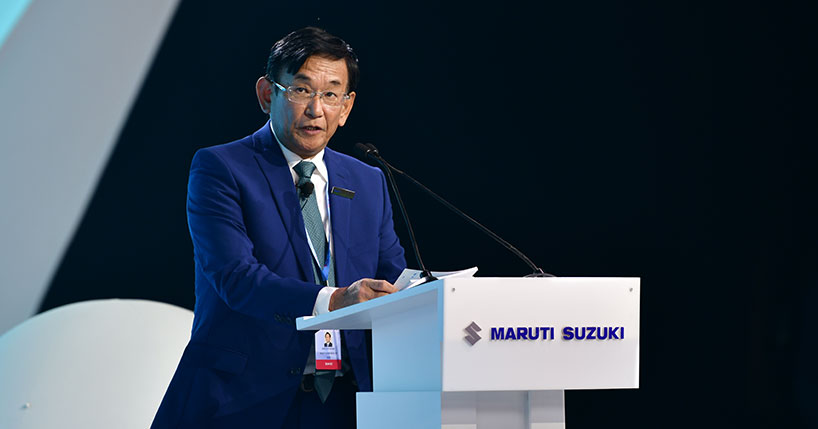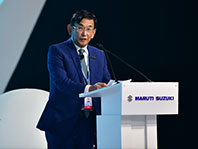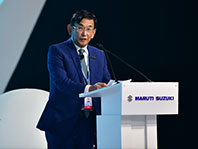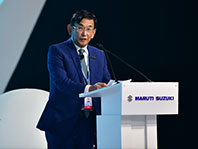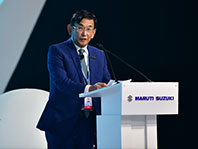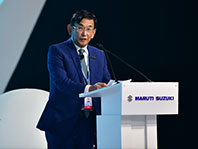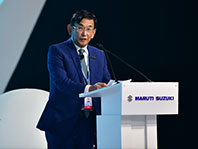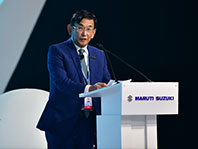 Way to Auto Expo
7th February to 12th February, 2020.
India Expo Mart B-06/05, India Expo Mart, Knowledge Park II, Greater Noida, Uttar Pradesh 201316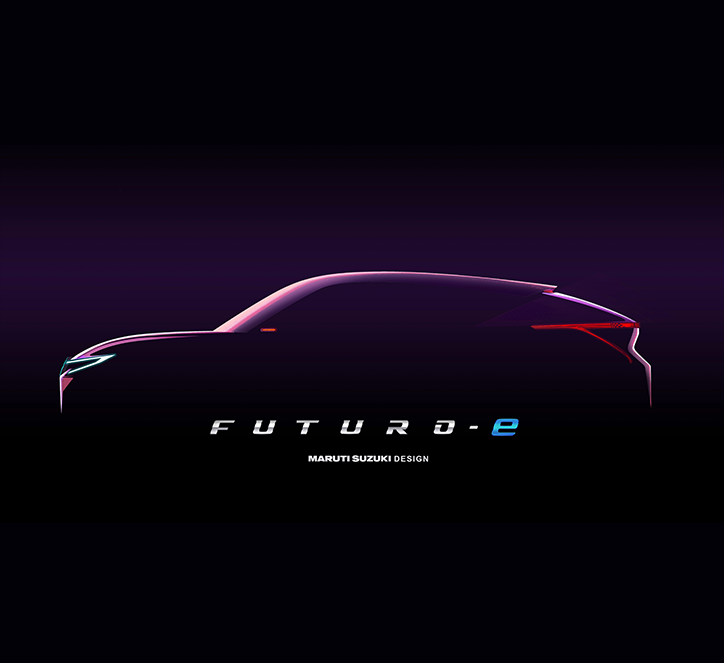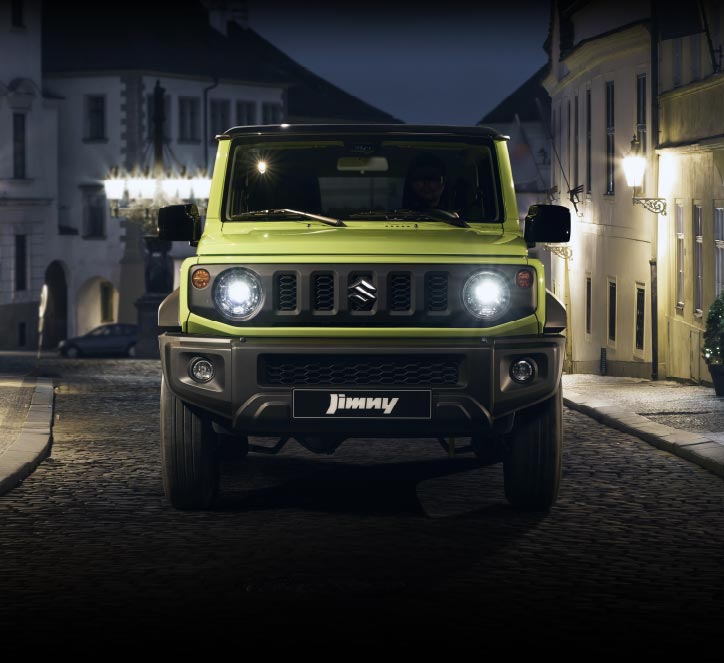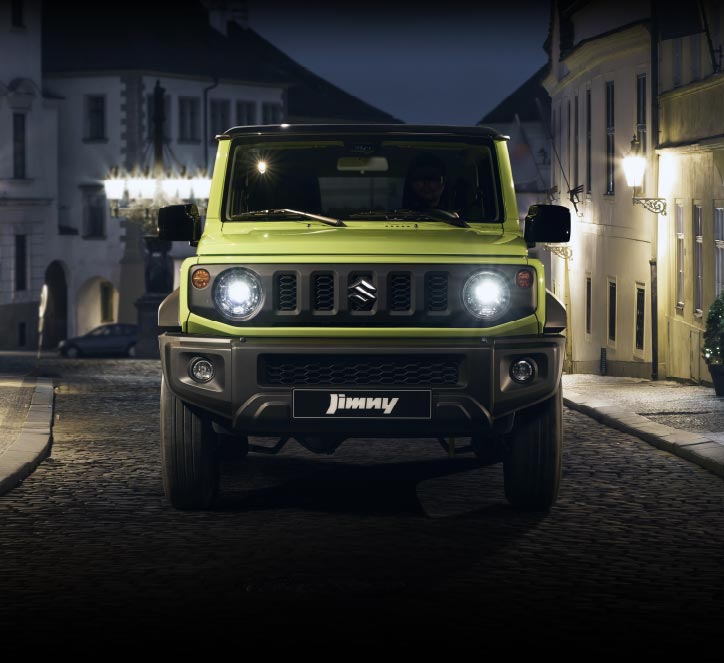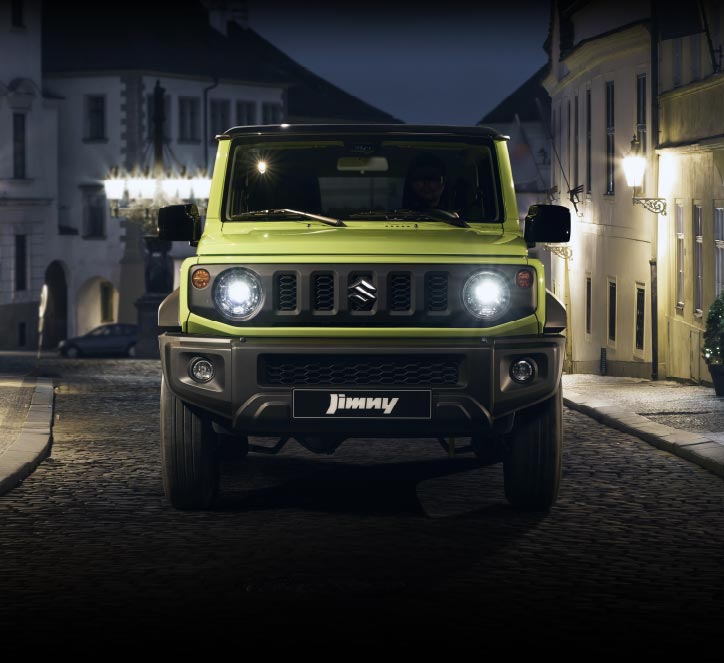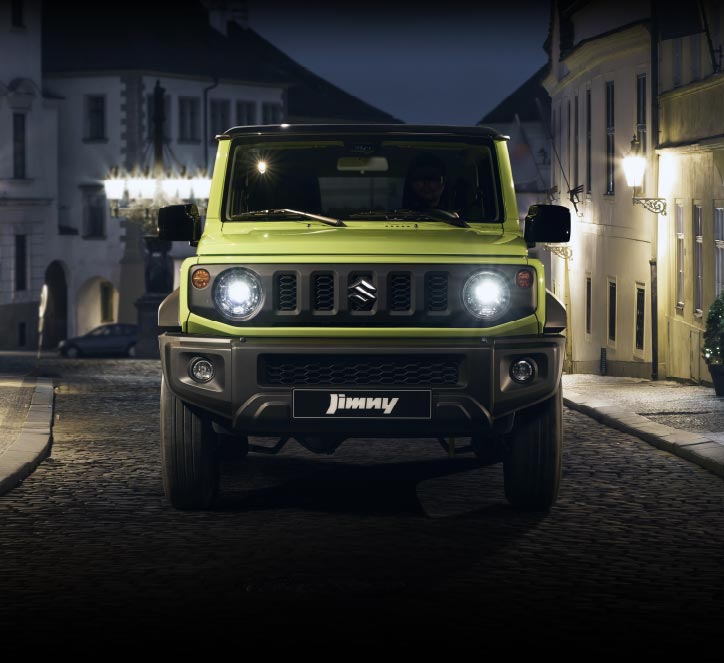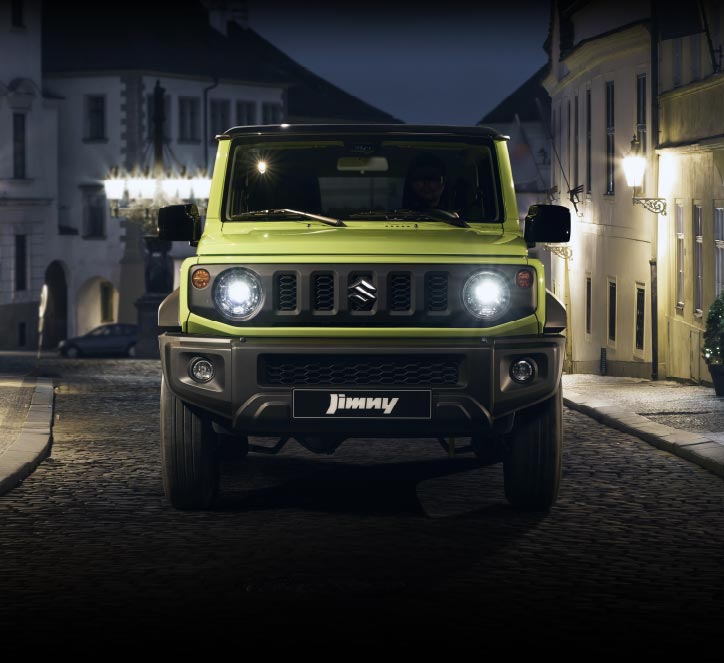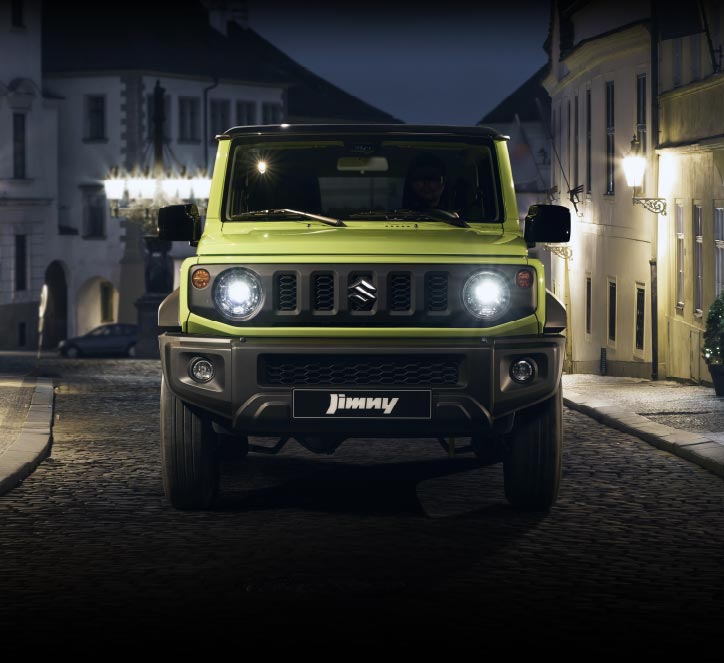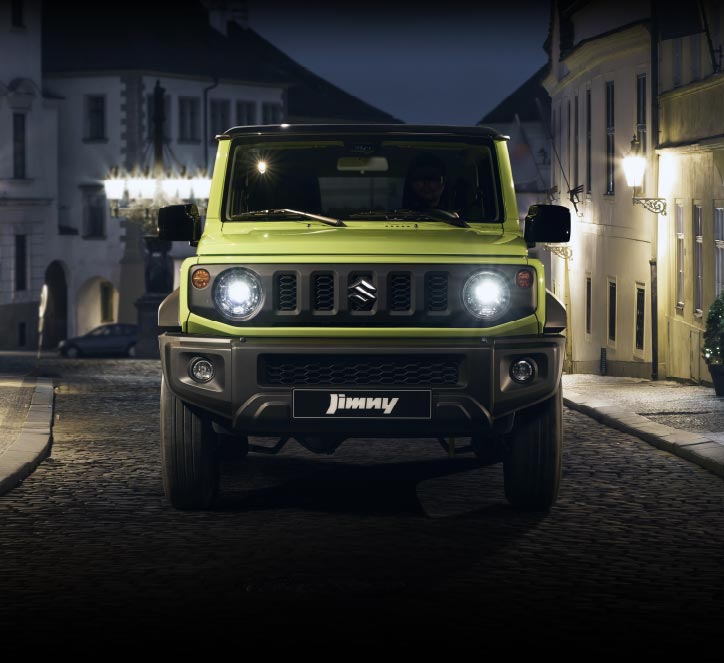 Futuro-e
Conceptualized and designed in India for the aspirational youth who seek bold expressions, #ConceptFUTURO-e is a design study for next generation mobility solutions. Concept FUTURO-e demonstrates a bold new global design language for the popular utility vehicle segment.
With its distinctive coupé silhouette and bold proportions, Concept FUTURO-e conveys a signature character. Exclusively crafted details complimented by a unique paint finish accentuated with dramatic light interplay creates a strong sense of visual movement around the car.
It's simple yet powerful design and futuristic light signature in front and rear, builds a captivating visual connect with the modern automobile ecosystem.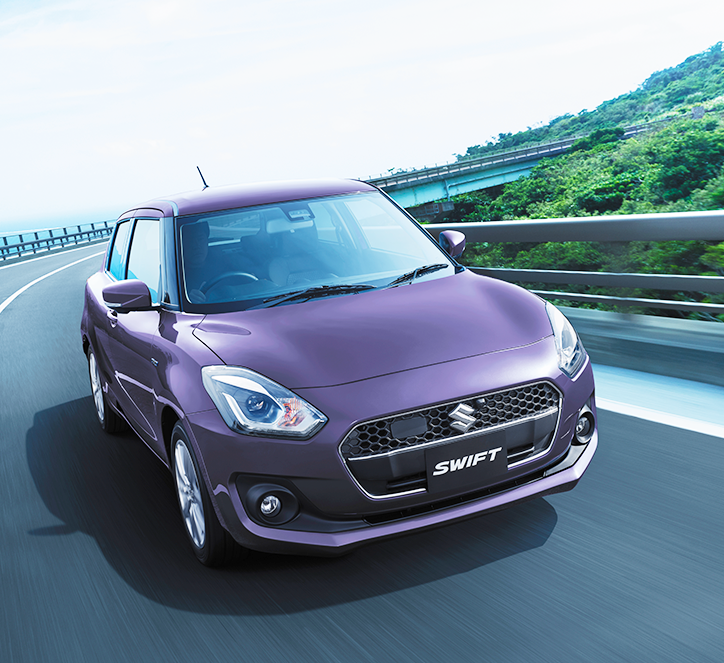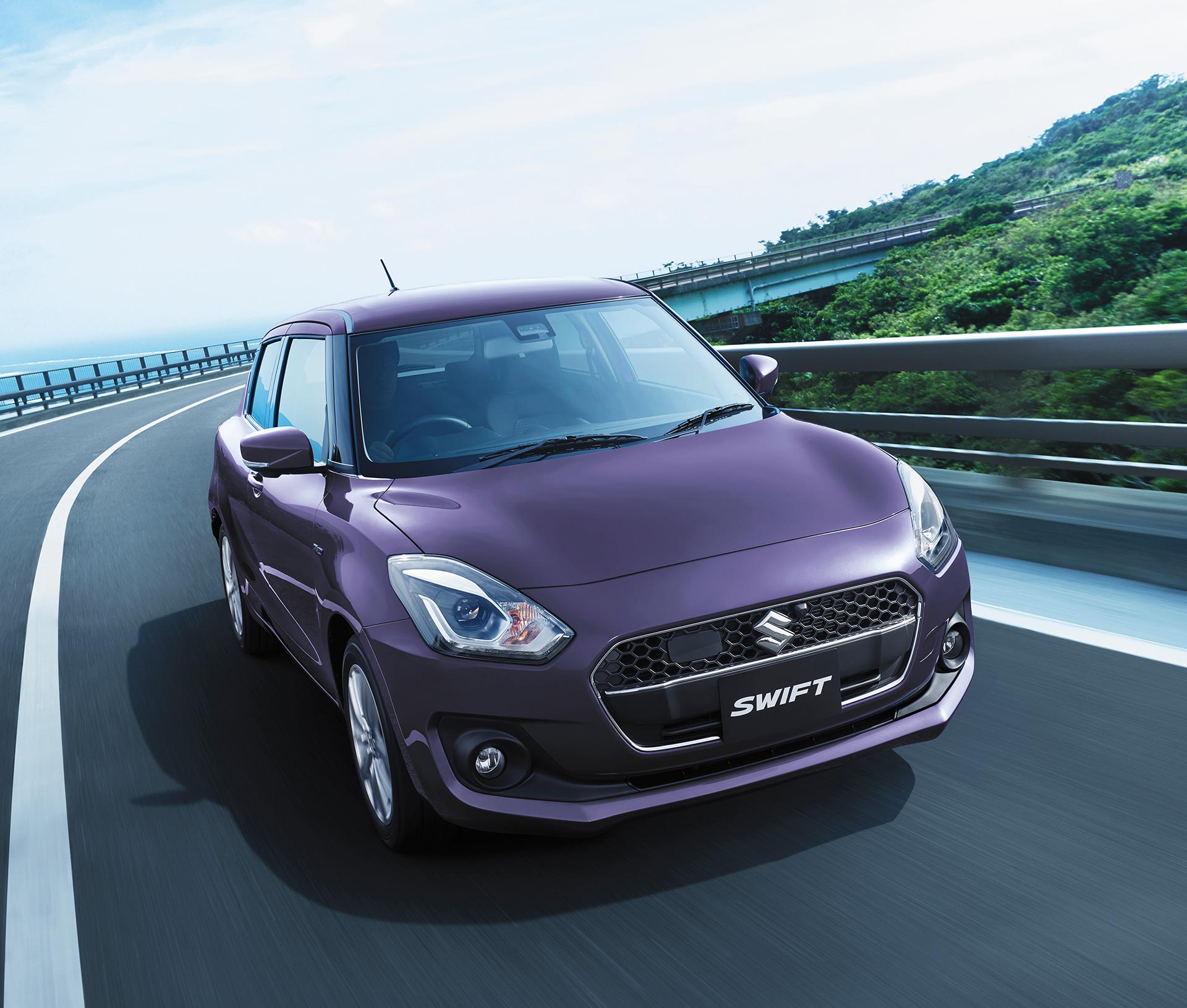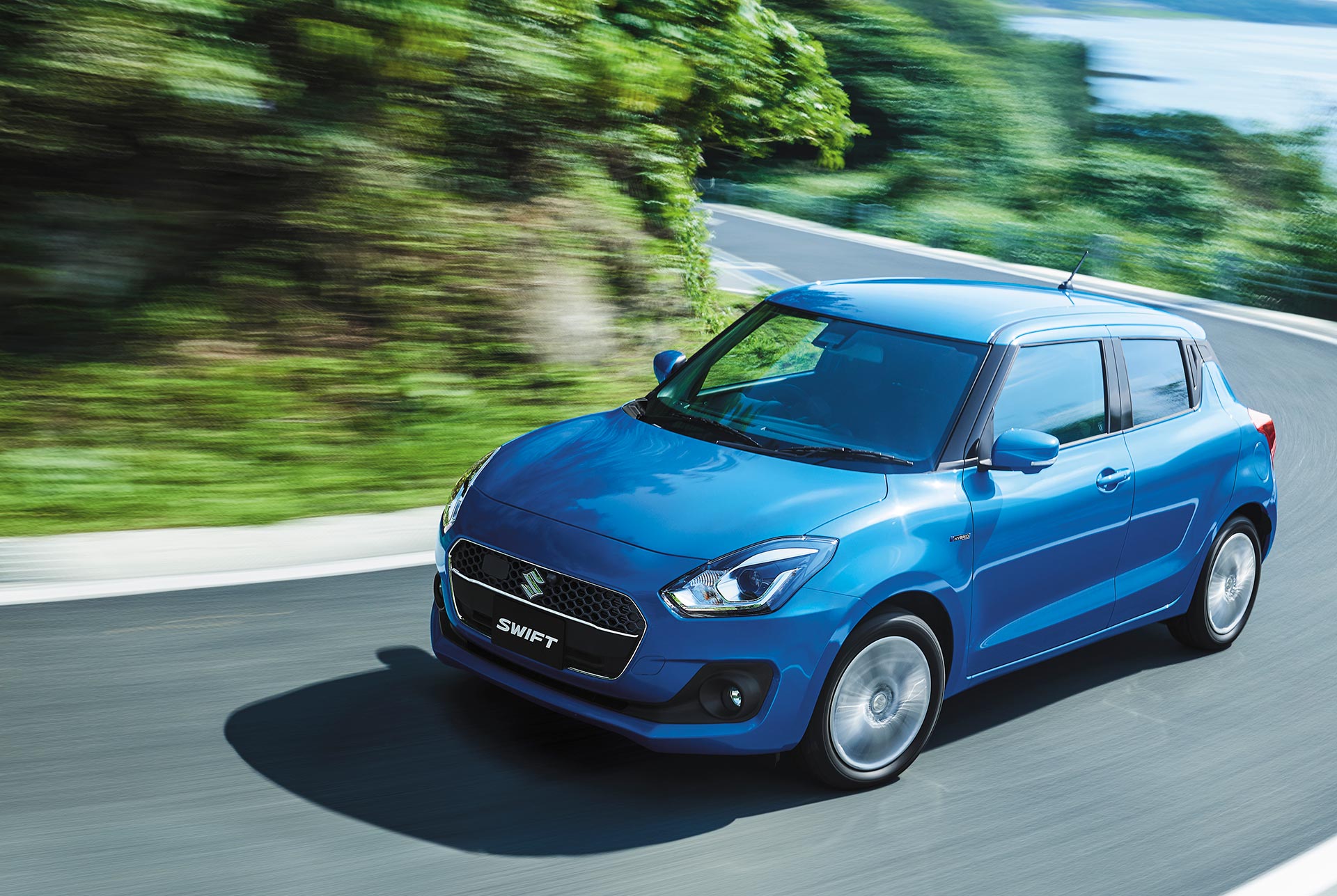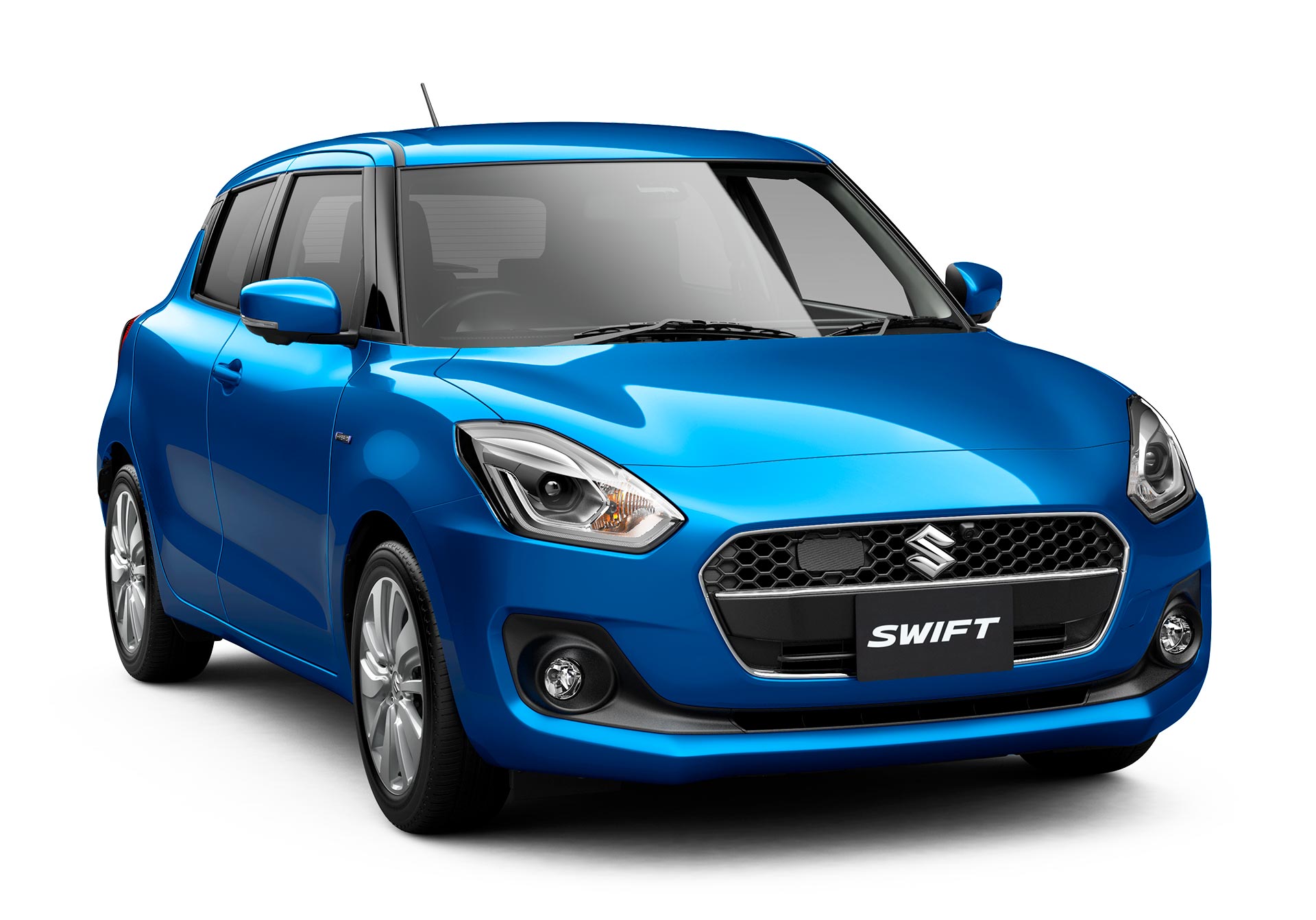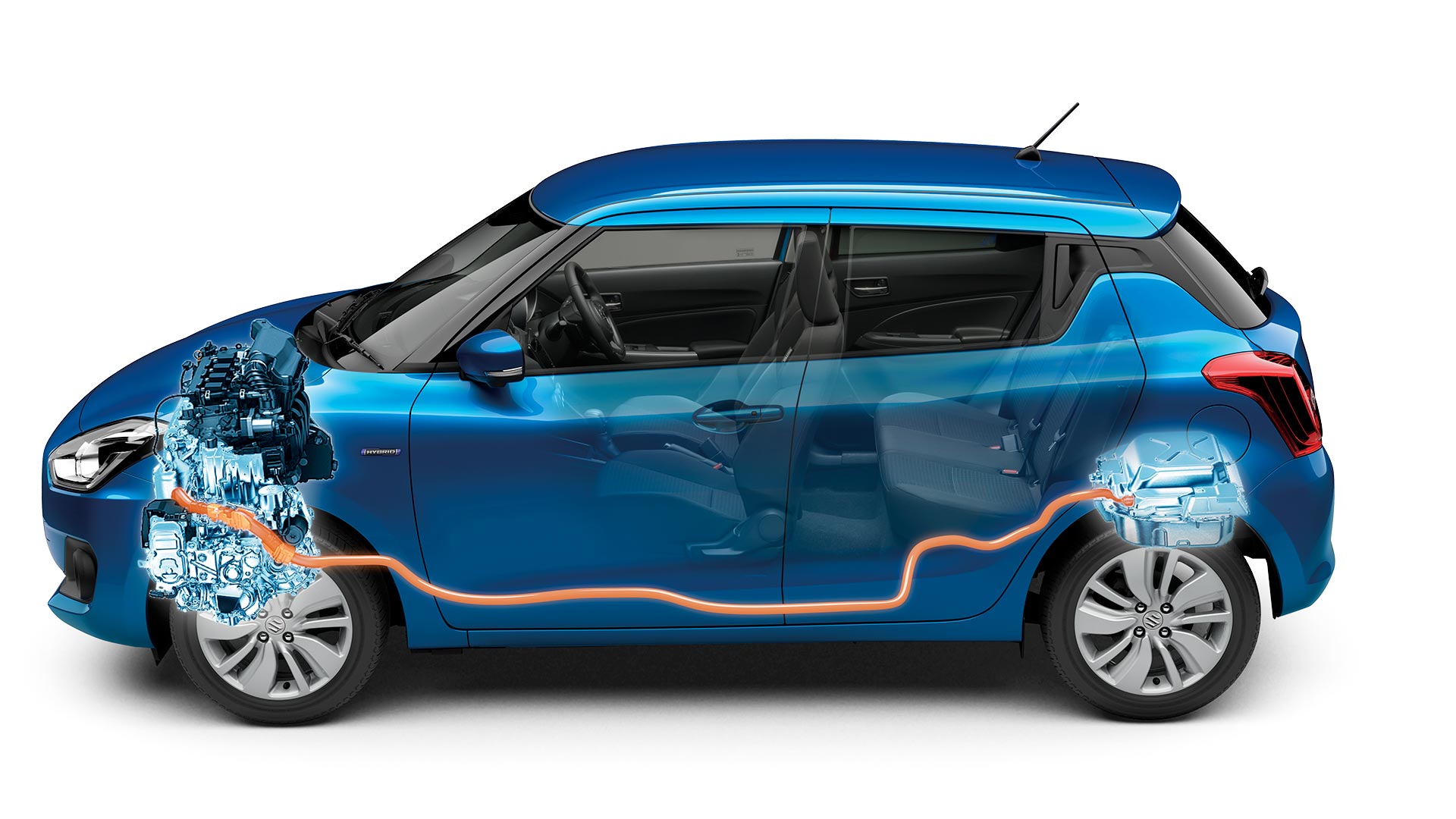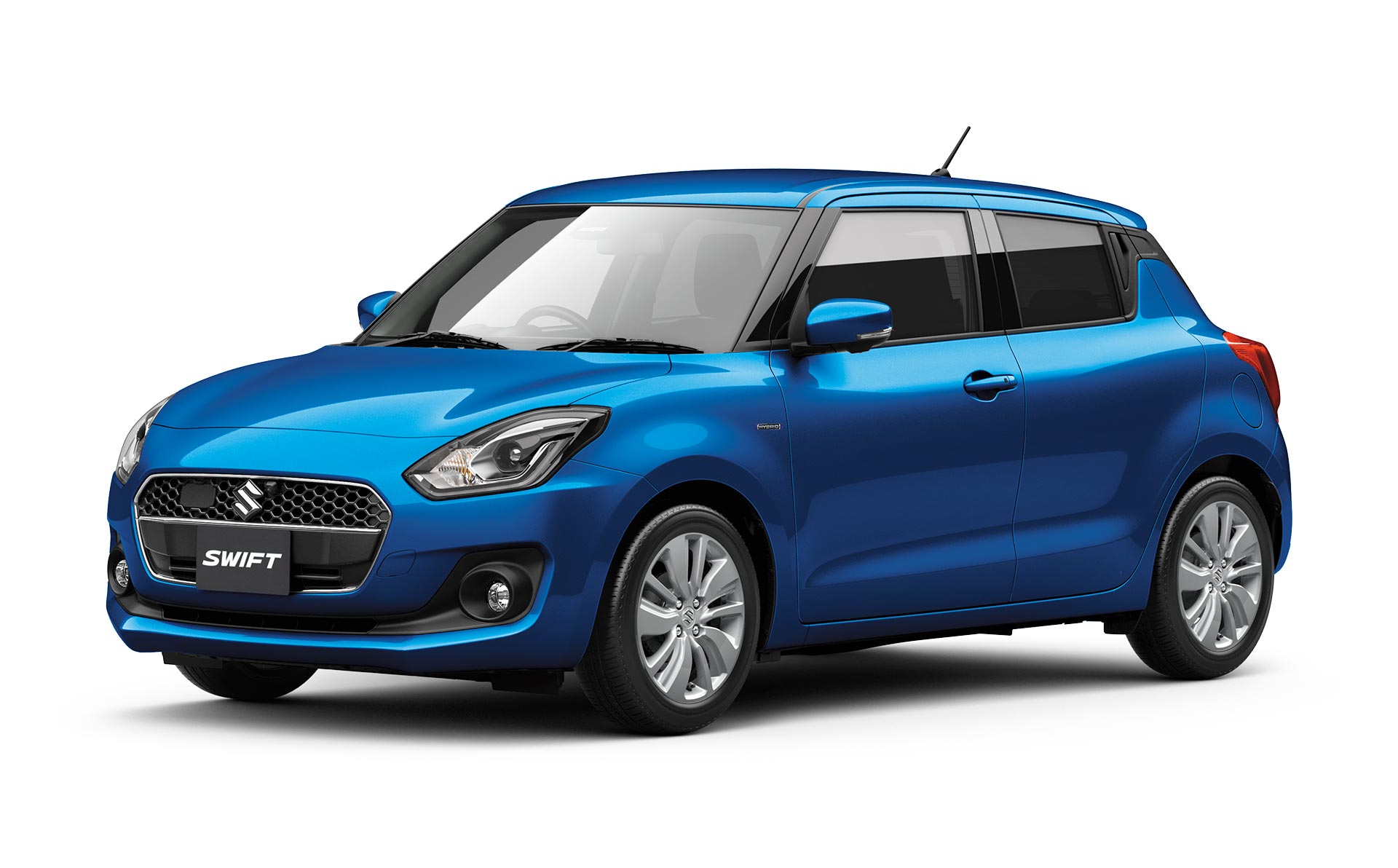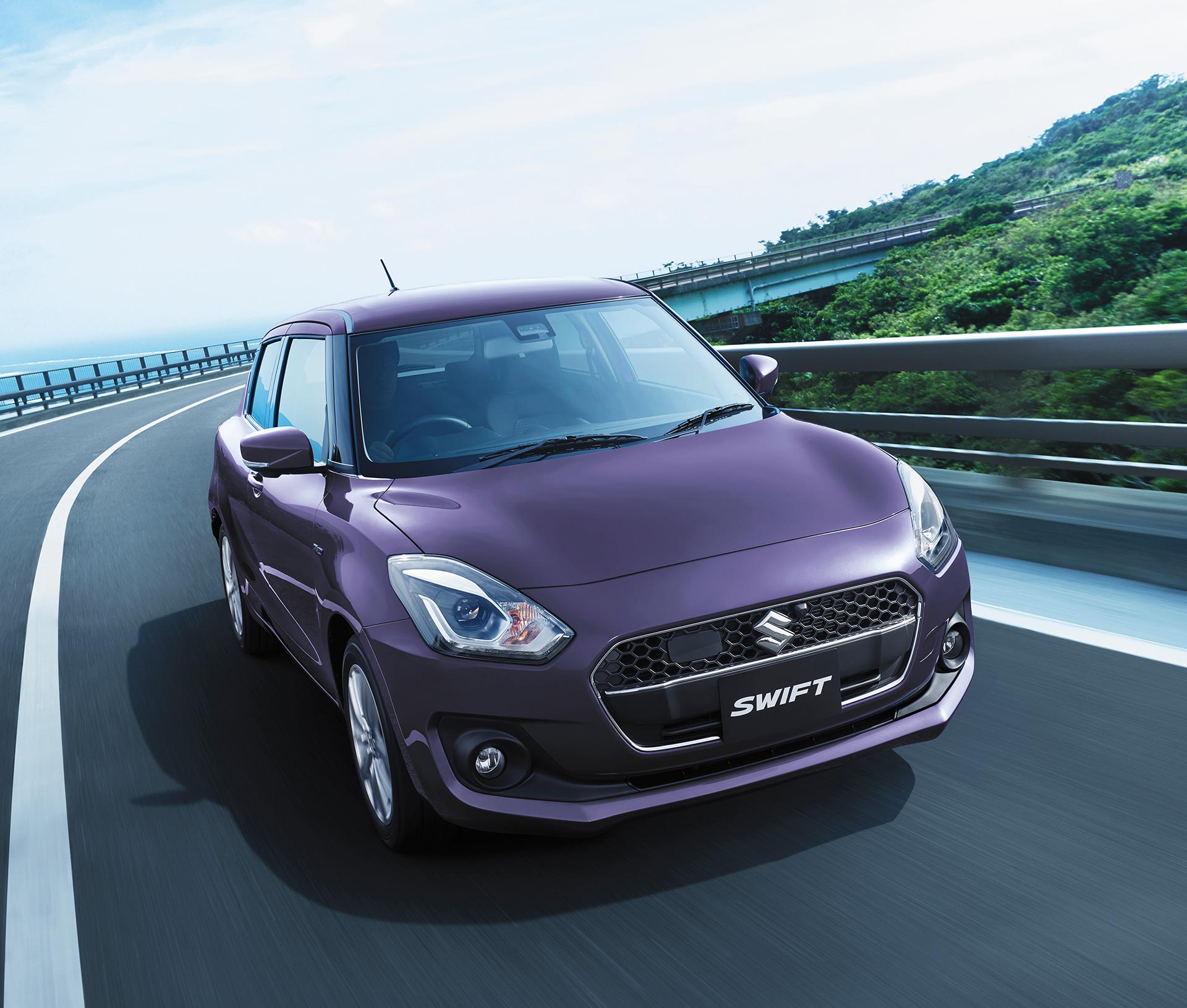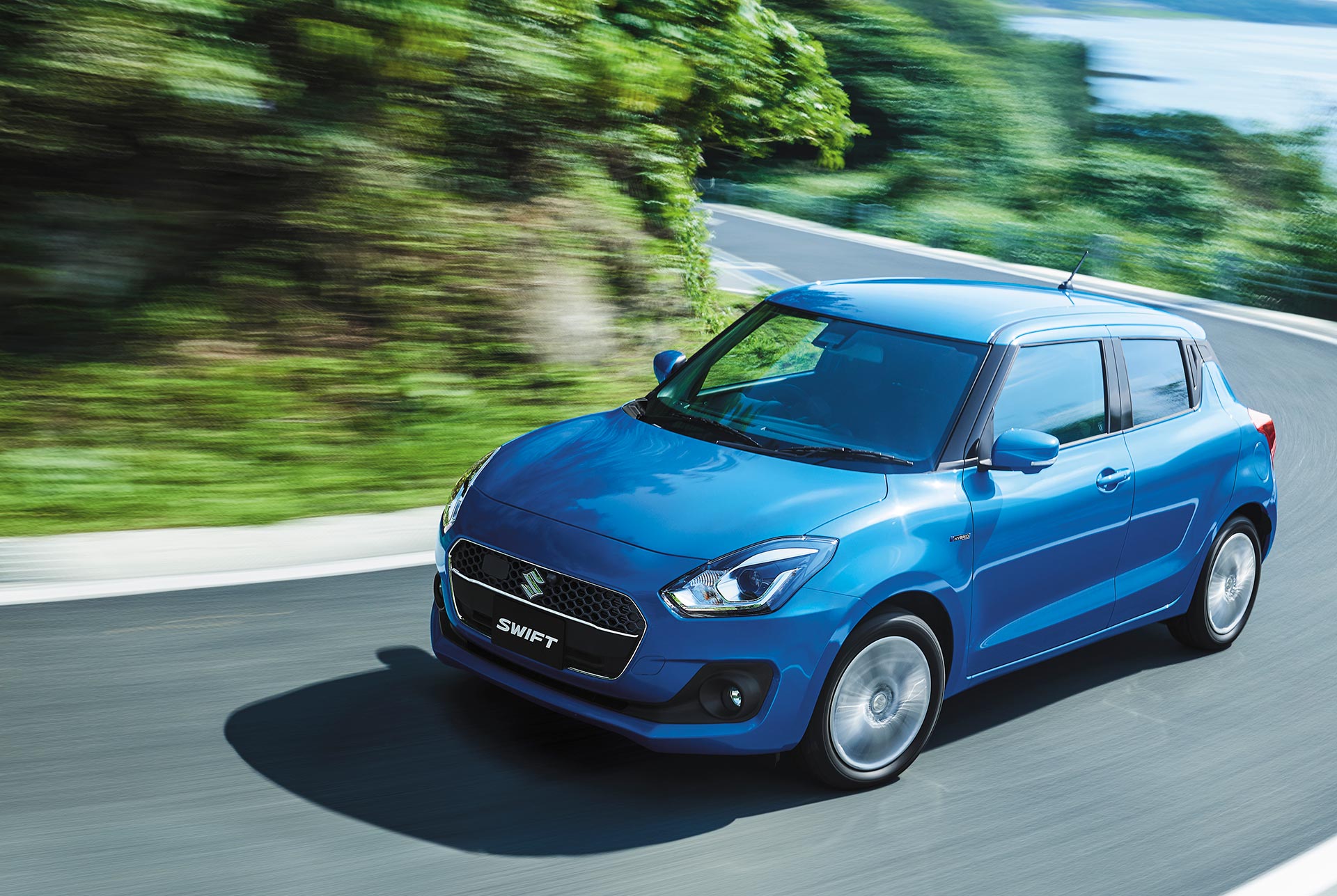 Swift Hybrid
Maruti Suzuki is committed towards creating innovative technologies that contribute towards creating a greener, and a more sustainable future. Suzuki Strong Hybrid system can substantially reduce emission and fuel consumption without the need of any additional infrastructure and ecosystem. High on efficiency and low on emissions, with capability of pure electric drive, this strong hybrid system offers superior driving performance and acceleration.
The Strong Hybrid system adopts Suzuki's unique parallel hybrid system with advanced Li-ion battery technology The strong hybrid technology perform various functions of Idle stop, torque assist, regenerative braking, EV running as a combination, to achieve higher fuel efficiency.
Maruti Suzuki has taken a leap forward towards electrification by introducing vehicles equipped with smart hybrid technology with an advance dual battery system incorporating Li-ion battery that further enhances the system efficiency. The system offers start-stop function, regenerative braking and torque assist to offer enhanced fuel efficiency to consumer at affordable price.
The vehicle displayed is a Suzuki Swift Strong Hybrid available in the Japan market that showcases the strong hybrid technology which is a part of Suzuki's global portfolio. Maruti Suzuki intends to introduce vehicles with enhanced strong hybrid technology based on similar architecture which will further reduce the emissions and increase the fuel efficiency. In line with the vision of Mission Green Million, our endeavor is to offer affordable Hybrid technologies and gradually upgrade our consumers towards electrified powertrain
We are committed to bring advanced powertrain technologies at affordable price to Indian consumers with "Make in India" as our core philosophy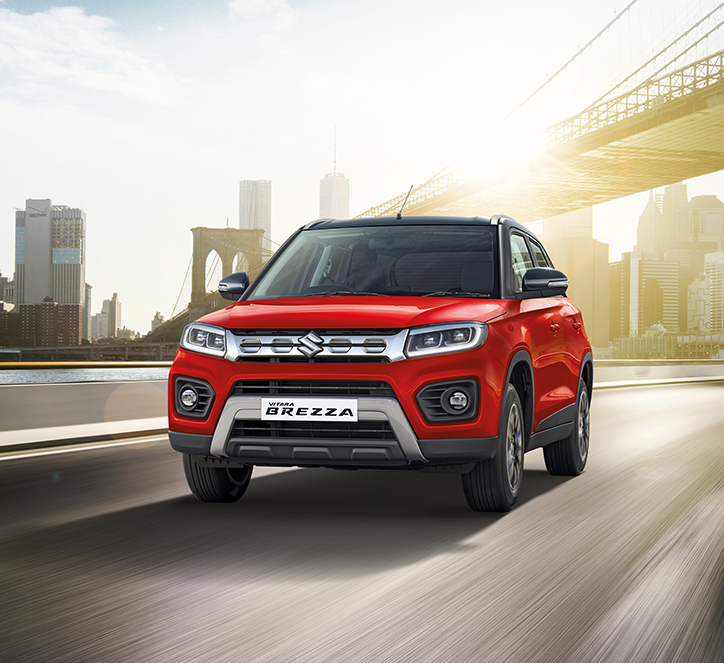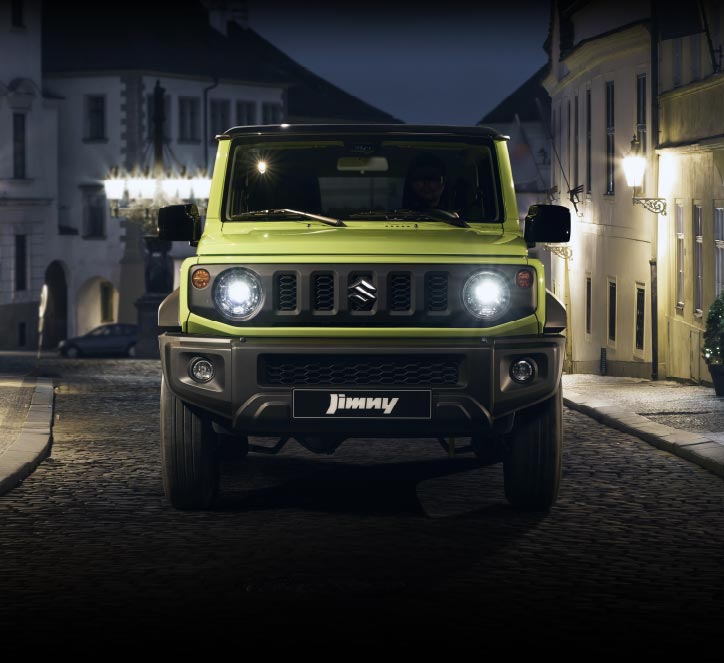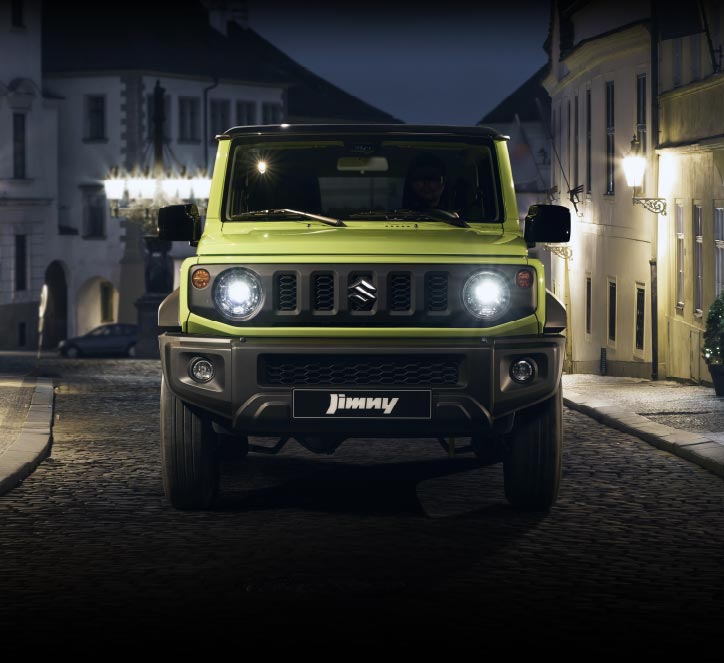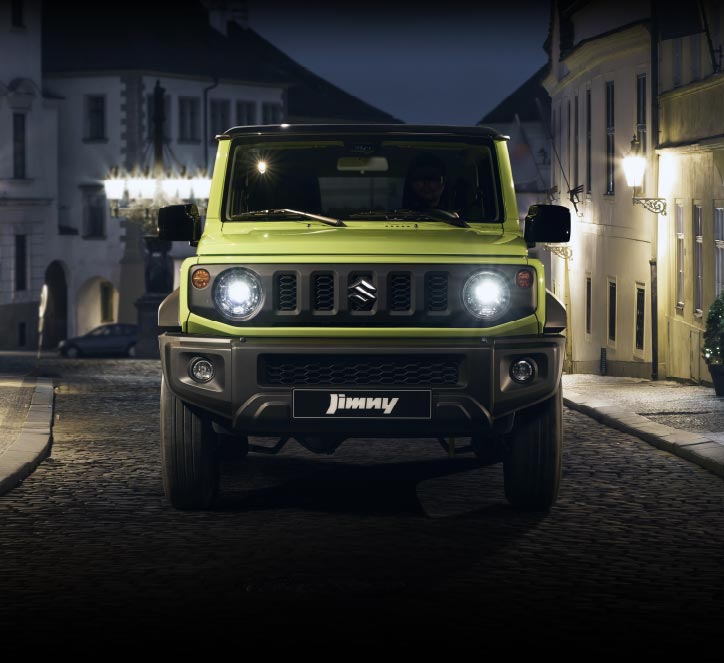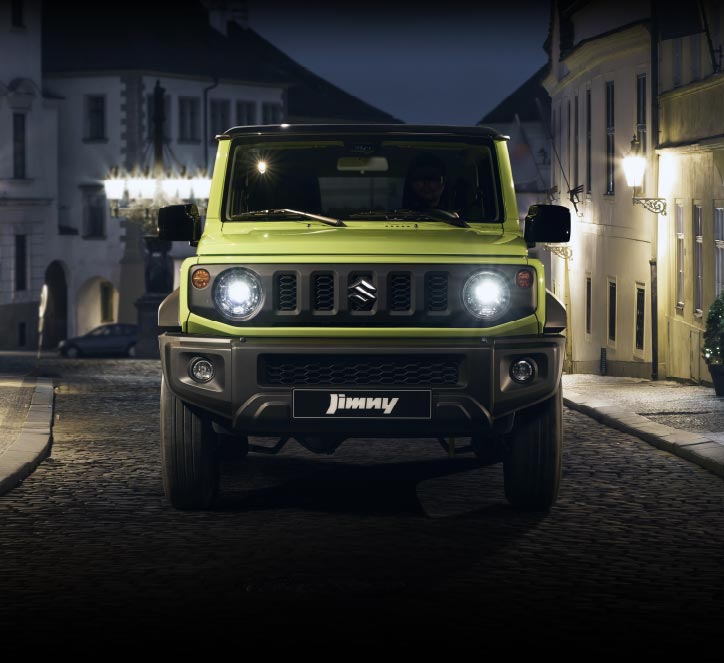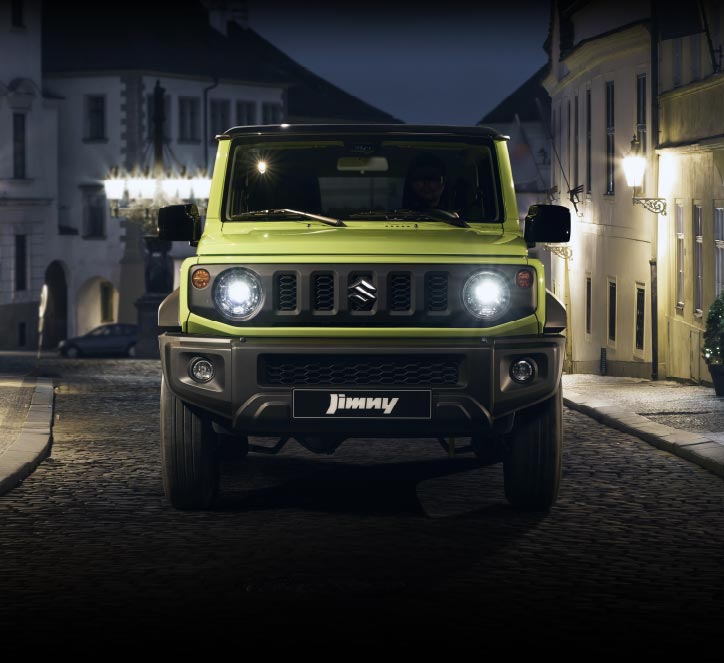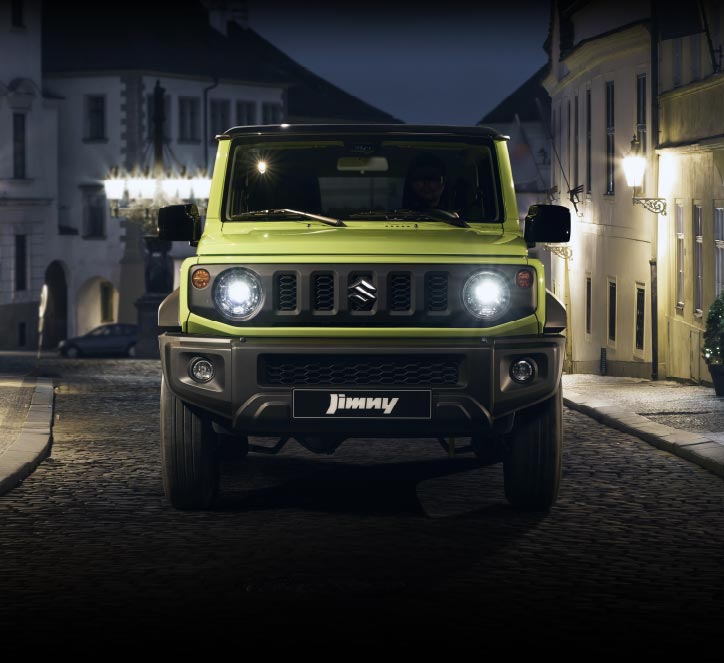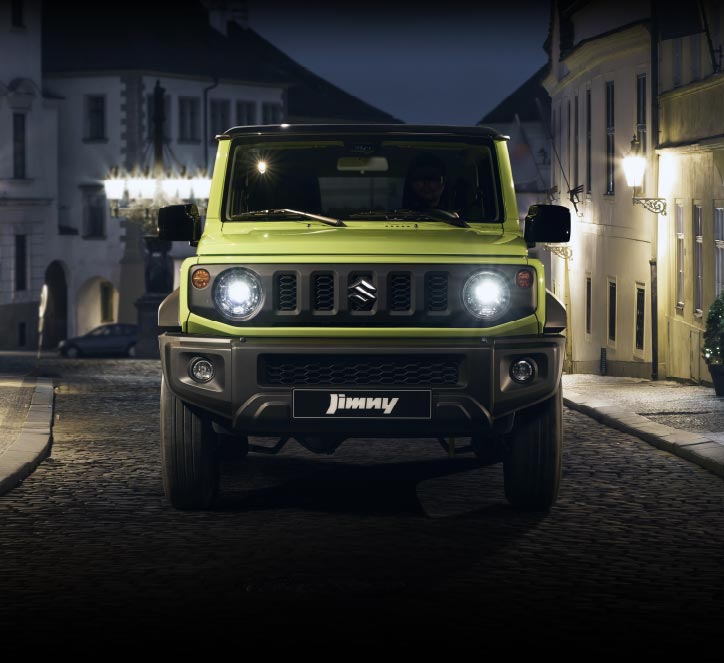 Vitara Brezza
Maruti Suzuki Vitara Brezza, with its stylish yet sporty look, takes Style to a new level. Its masculine exterior complemented by the contemporary interiors makes for an ideal ride.
Its powered by the new age 1.5L petrol engine. The Vitara Brezza's high spirited powertrain provides best in class fuel efficiency and a superior NVH, making it a smooth ride all the way.
Attractive and arresting, the powerful all new Vitara Brezza has an expression that's indomitable. It acts as an extension of the customer's stylish personality.
Our Brezza guy is a loud, clever, cheeky, attention-seeking flauntist. His unabashed self keeps him on top of his game and he trusts in his cheeky smirk to get him out of any situation. Just like his car, he is Wickedly Smooth.
At Maruti Suzuki, safety is our priority. That's why Vitara Brezza comes equipped with a multitude of safety features. What's more it's certified for offset and side impact crash test norms along with pedestrian safety compliance.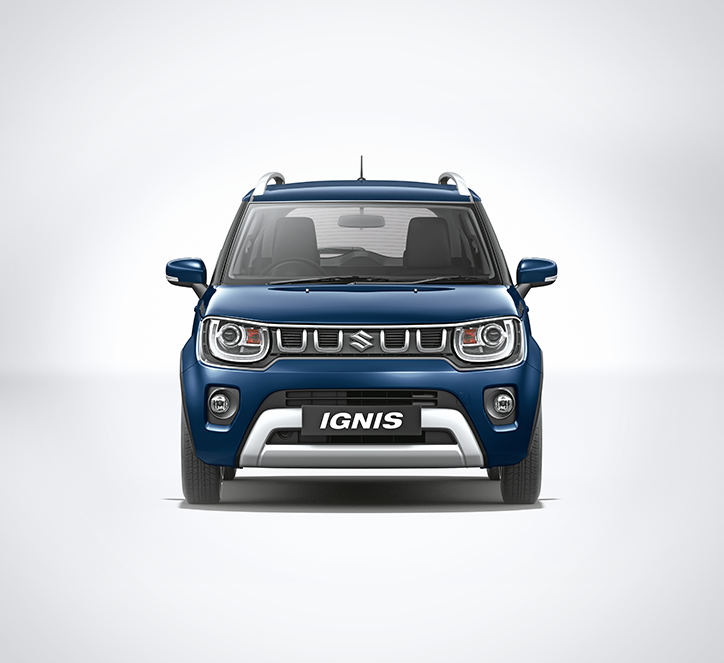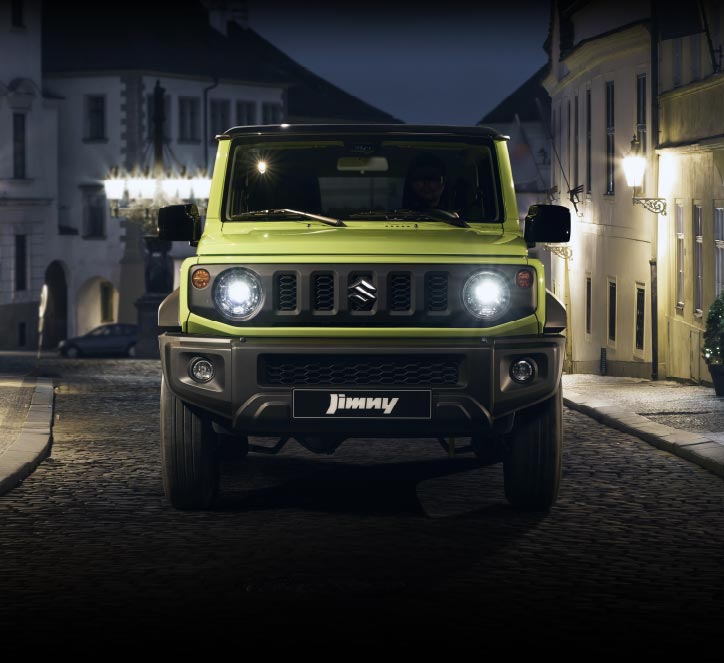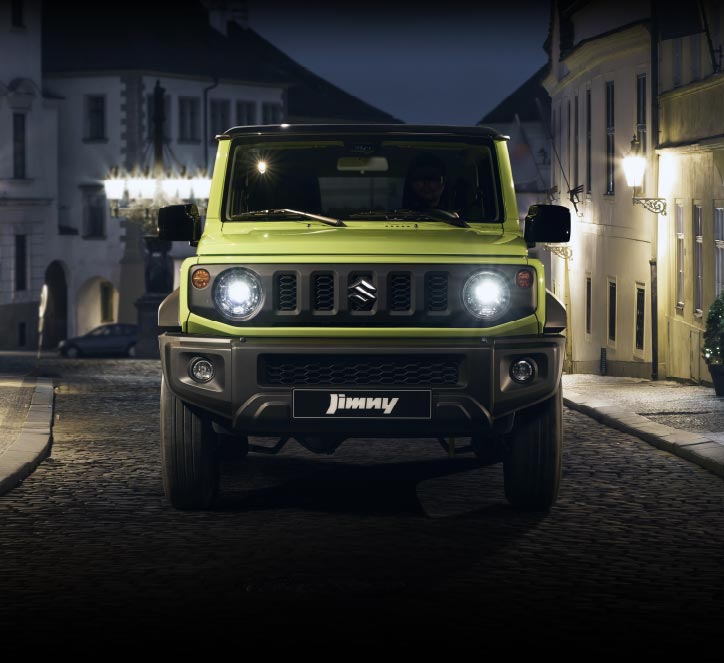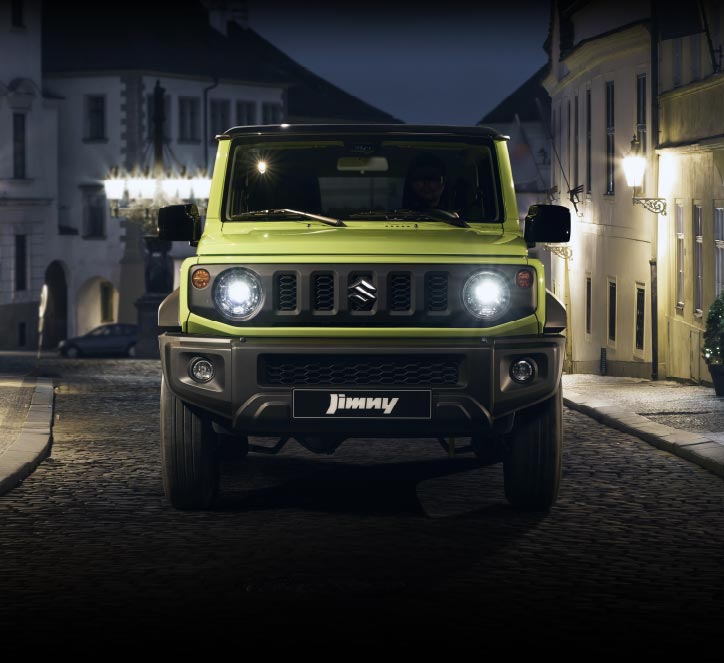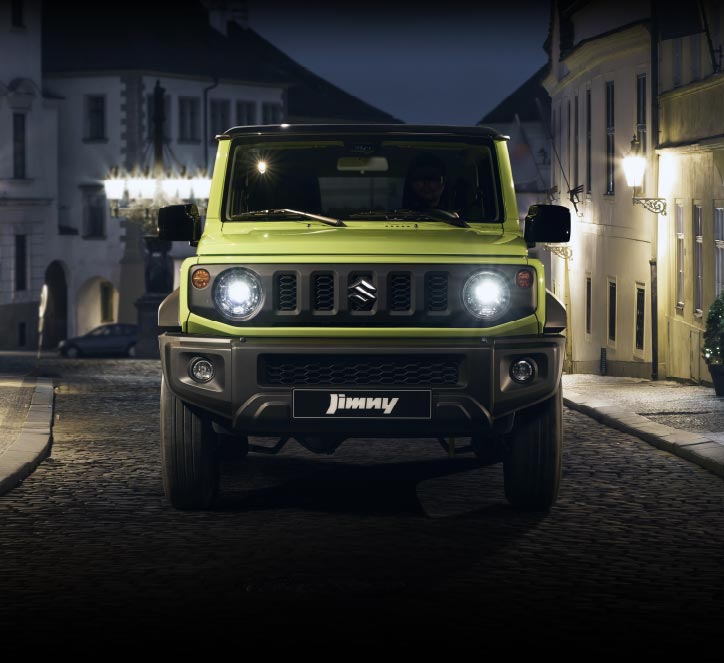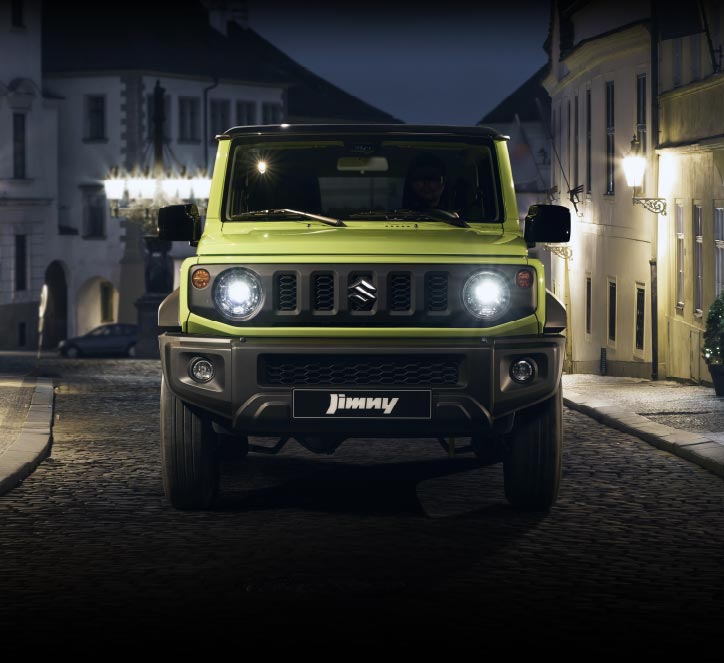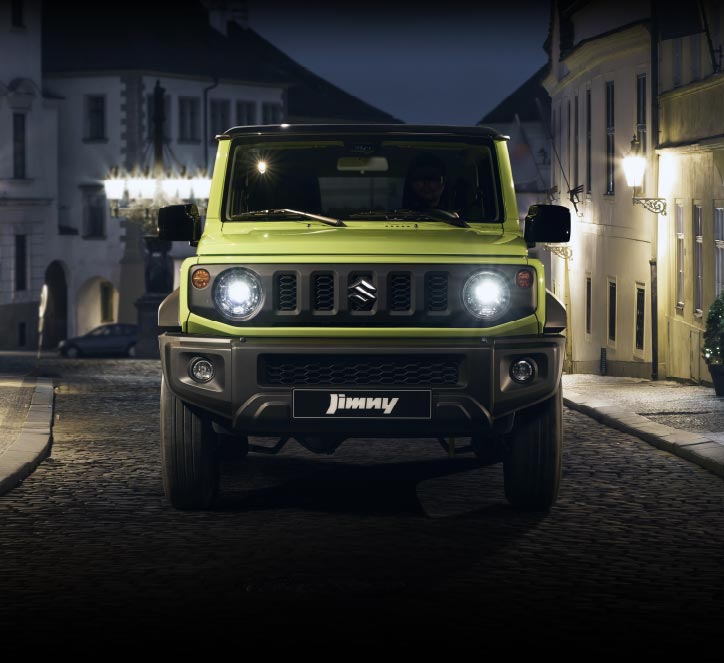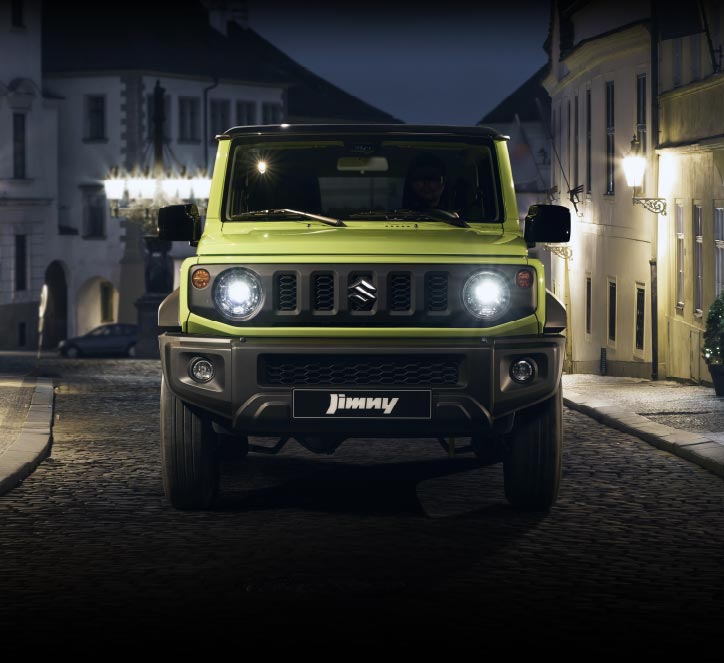 Ignis
Maruti Suzuki Ignis is a premium urban car from NEXA that combines the best of driving experience and technology. The new Ignis with its tough design and driving capabilities enables you to stand out.
It has a captivating front that makes this peppy drive a head turner on the streets.
Look at it, and you'll see something exciting. Broad shoulders, cool wheels and a distinct grille. This is how the Ignis makes its first and lasting impression. Peeking out from under the hood are the LED Projector Headlamps with DRLs, that are sure to grab attention as you drive by. So, when you are out cruising in the city, do it with panache.
The many innovative features of the Ignis enhance the fun of discovering new places, letting you park easily and manoeuvre easily. The peppy drive with smooth Auto Gear Shift technology, spacious interiors with compact design and tall-stance with good road visibility, make the Ignis a perfect companion for beating the urban chaos.
The powerful engine of Ignis car offers a smooth drive and easy manoeuvrability with better fuel efficiency on the Indian roads. The 1.2l VVT petrol engine is packed with a real punch and allows you a comfortable driving experience.
Adhering to the highest safety standards, Ignis assures your utmost protection. It is equipped with the NEXA Safety Shield, which is a collection of most advanced safety features.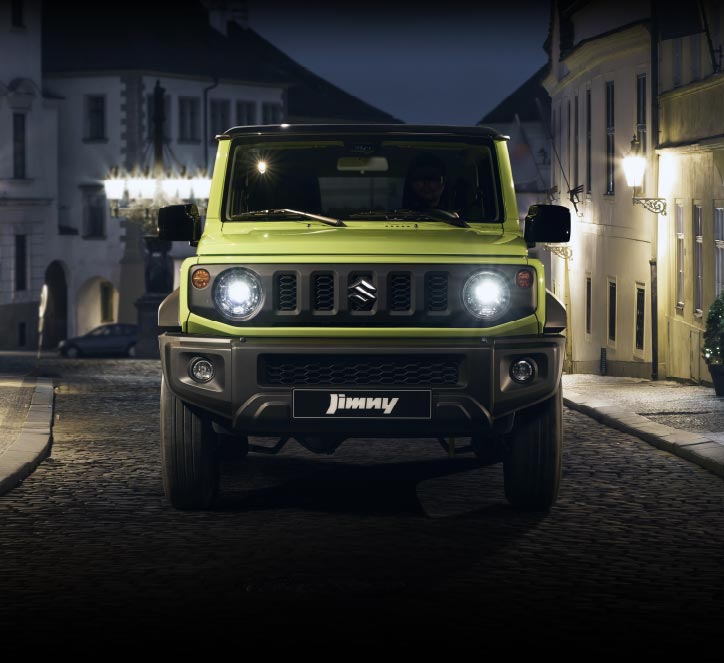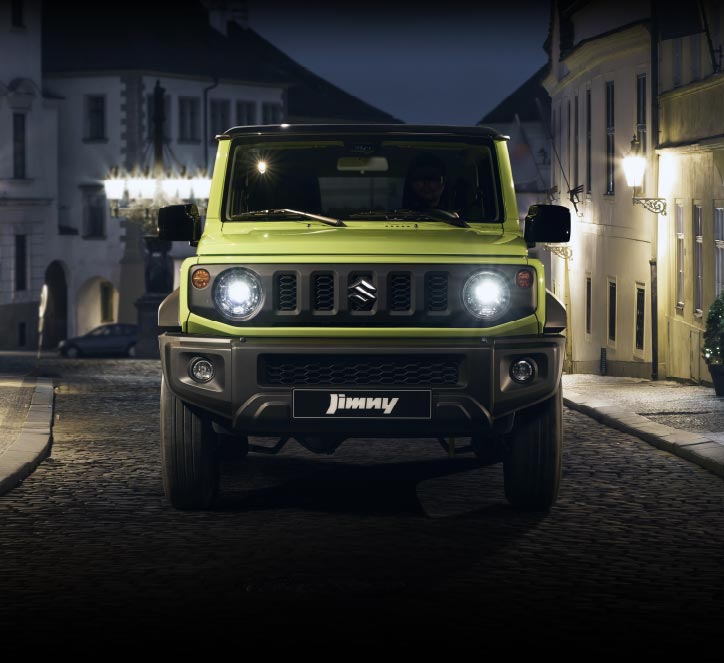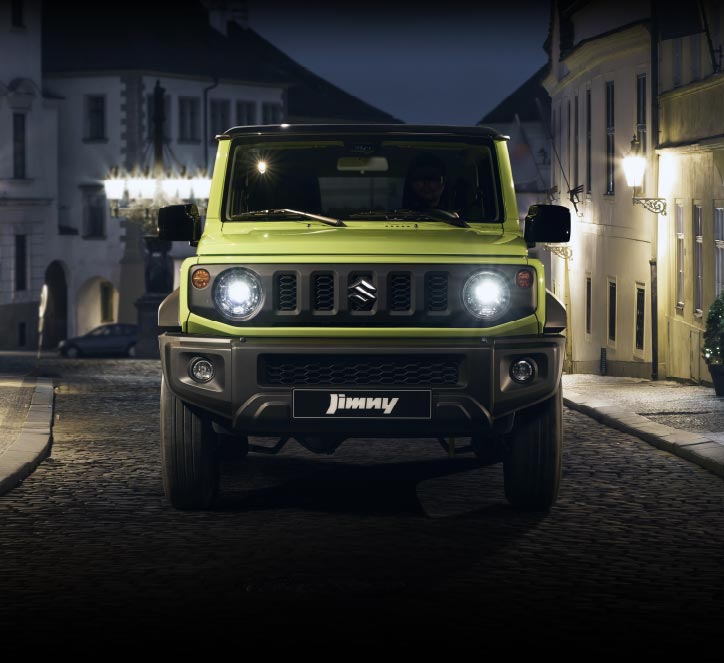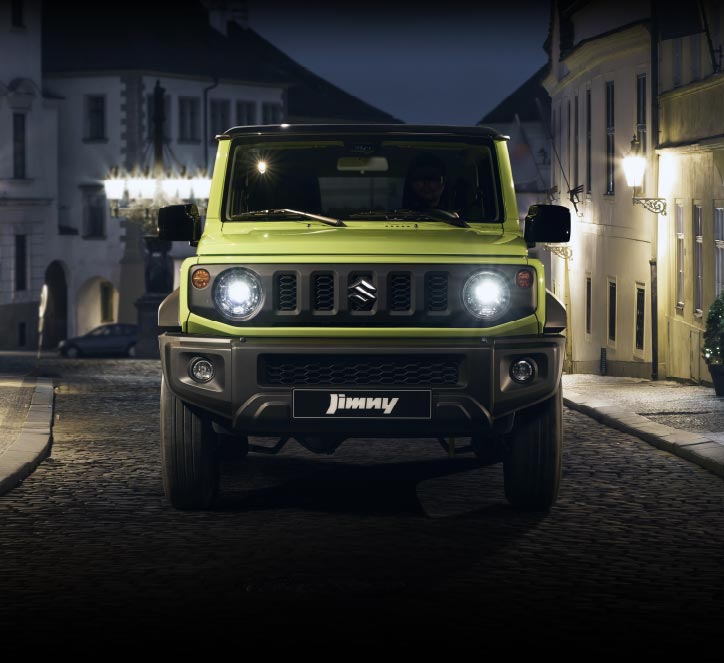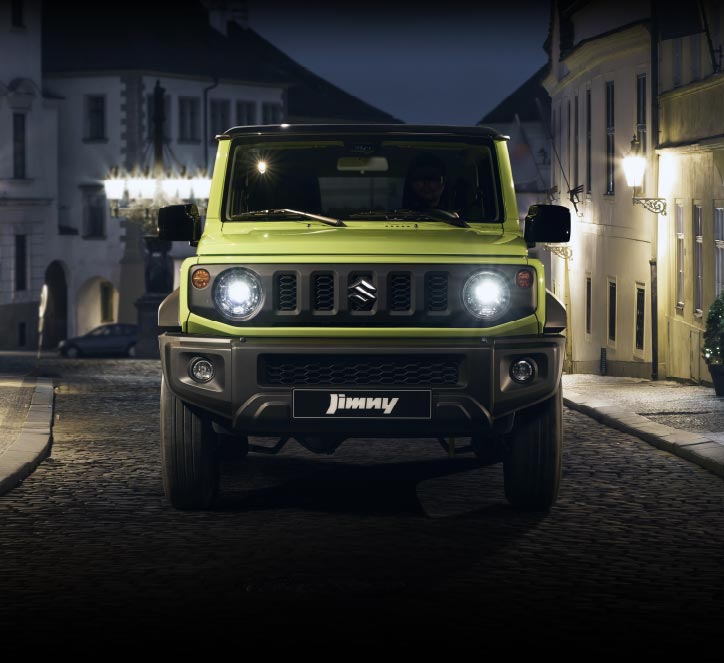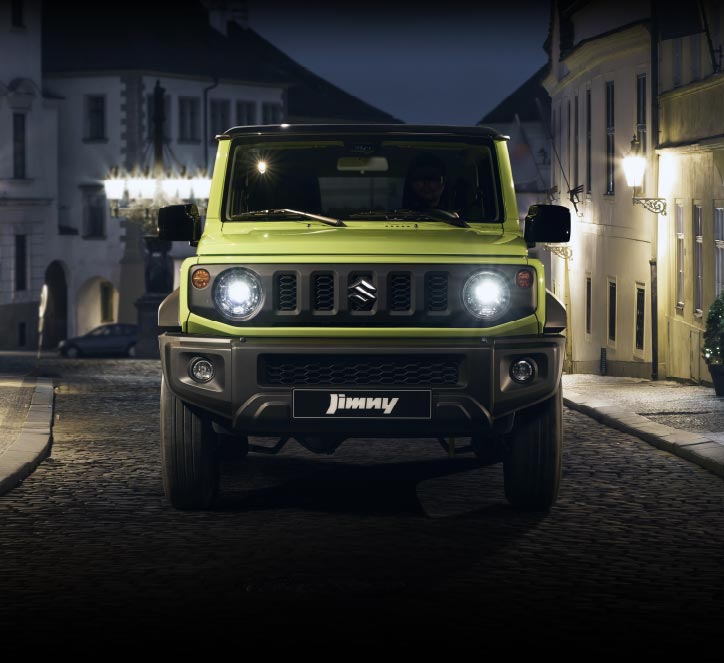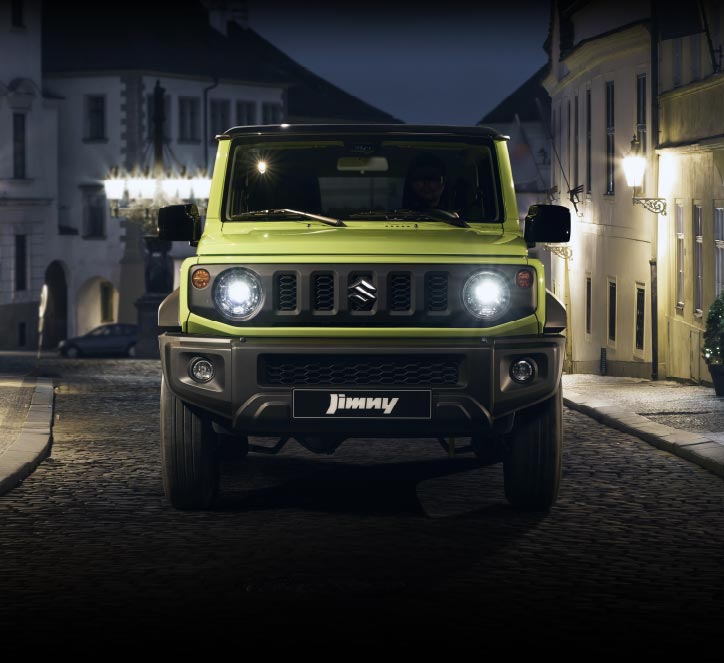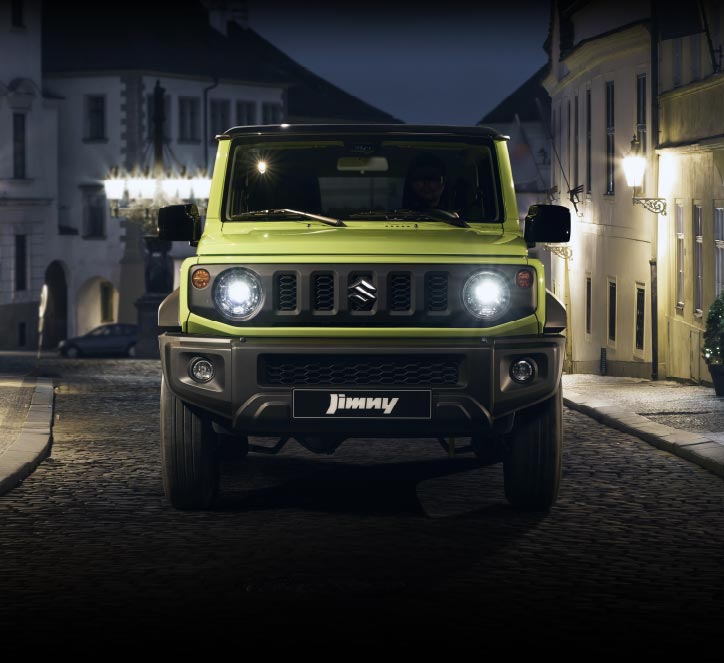 Jimny
Jimny is an All-Terrain lifestyle vehicle that has been designed to cater to needs of consumers worldwide who demand exclusivity and off-road performance. For best in its class performance & manoeuvrability it is designed in a compact platform with 4WD capabilities desired by loved SUV enthusiasts.
Equipped with a 1.5 litre engine, it can easily traverse difficult terrain like mountains and snow zones.
The Jimny has shown its performances in a wide range of environment and use cases in 194 countries and regions worldwide. It is Suzuki's flagship model and the one and only compact 4WD vehicle that Japan boasts to the world.
Functionality is pursued in both interior and exterior designs, with manoeuvrable body size, while pursuing user-friendliness to meet various needs by evolving its visibility, as well as roominess and ease of use in luggage space.
Suzuki Jimny has emerged an urban car winner in the 2019 World Car Awards announced at the New York International Motor Show in April'2019.
The vehicle is showcased to assess Indian consumer response on the product. Based on the consumer response, the company will decide requirement of introduction in India.